How can K2 Management add value?
Independent technical due diligence for lenders, investors, buyers and sellers
Our clients trust us to deliver robust and accurate technical assessment of the project that they're looking to buy, sell or build, that's why we have consulted on thousands of projects globally.

As lender's technical advisor (LTA), we get involved at an early stage so that the project risks are identified and mitigated from the outset.

When we're performing acquisition due diligence, clients rely on us for our independence - to give the most accurate picture of a project whether it's still a greenfield site or operational.

Clients who are selling off part of or their entire project trust us to cover all technical bases so that they get the best return on investment on their project.

Find out what our colleagues and clients think makes a good technical advisor in the video below...
Advanced analysis delivered globally
Energy yield is the main driver of asset value. That's why we get involved in energy projects at such an early stage.

We deliver validated, defensible results and advice across wind and solar, both on and offshore, during pre-construction and operation.

Our analysis has supported thousands of projects through concept, development, financing, operation and M&A, making projects bankable and better performing.

What is good wind analysis?
What makes a good technical advisor?
Every energy infrastructure project is unique so having the right set of advisors - finance, insurance, tax and technical - can create a strong project from the outset.

Our experience spans lenders' advisor, refinancing, acquisition, vendor and portfolio acquisition assignments, so we have great insights from all angles.

K2M's specialists have personal track records that feature hundreds of due diligence mandates delivered over several years of experience, including some of the most complex energy projects in the world.

Everyone has "hands-on"project development or construction experience, from developing onshore wind farms in south-east Asia to fulfilling the role of turbine package manager for offshore wind farms.

Our effective communication, real world experience, market insight and commercial and technical perspective make us more than just a technical advisor and more of a strategic partner.
Find out what our clients think makes a good technical advisor
Optimizing project finance for our clients
Planning and executing a successful wind or solar project is highly complex and without the right financing model, nothing can be built.

We see financial services as an integrated part of developing renewable energy projects, such as project finance structure, financial modeling, capital raising, sale and purchase of assets and refinancing.

We help provide debt and equity finance, financial modeling, sale and purchase of assets and refinancing.

Our global experienced team has extensive relations with investors and lenders, providing you as a developer with the right level of access to capital. As an investor, we can support you with access to projects, evaluation and financing.
News, views and insights
K2 Management supports the financing of Baltic Power offshore wind farm as LTA
K2 Management (K2M), a leading energy transition project management and engineering consultancy, has announced that it has supported the project sponsors and lenders as the Lenders' Technical Advisor (LTA) on the Baltic Power offshore wind farm. The Project is jointly owned by ORLEN, one of Poland's leading energy companies (51%), and Northland Power, a global renewable energy developer (49%). This marks the first offshore wind farm to reach financial close in Poland.
K2 Management supports financial close of 1GW Hai Long offshore wind farm
K2 Management (K2M), a leading global renewable energy project management consultancy, announces its critical role in supporting the credit agreement signing of the Hai Long offshore wind farm in Taiwan. The project is sponsored by Mitsui & Co., Ltd., and Northland Power Inc., and is located approximately 45-70 km off the West coast of Changhua County in Taiwan.

How we add value to our clients
Get our insights by downloading the report
Pre-construction projects: The battle to reduce uncertainty and improve business case bankability.
The evolving nature of the renewable energy market means that K2 Management experiences first-hand the challenges faced in the development and pre-construction stages of project in the renewables industry.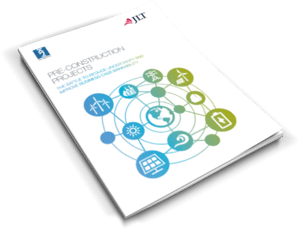 This report delves into some of the trends and challenges that we see the industry facing on projects across the globe and reflecting on solutions and practices that are being implemented to combat these challenges.