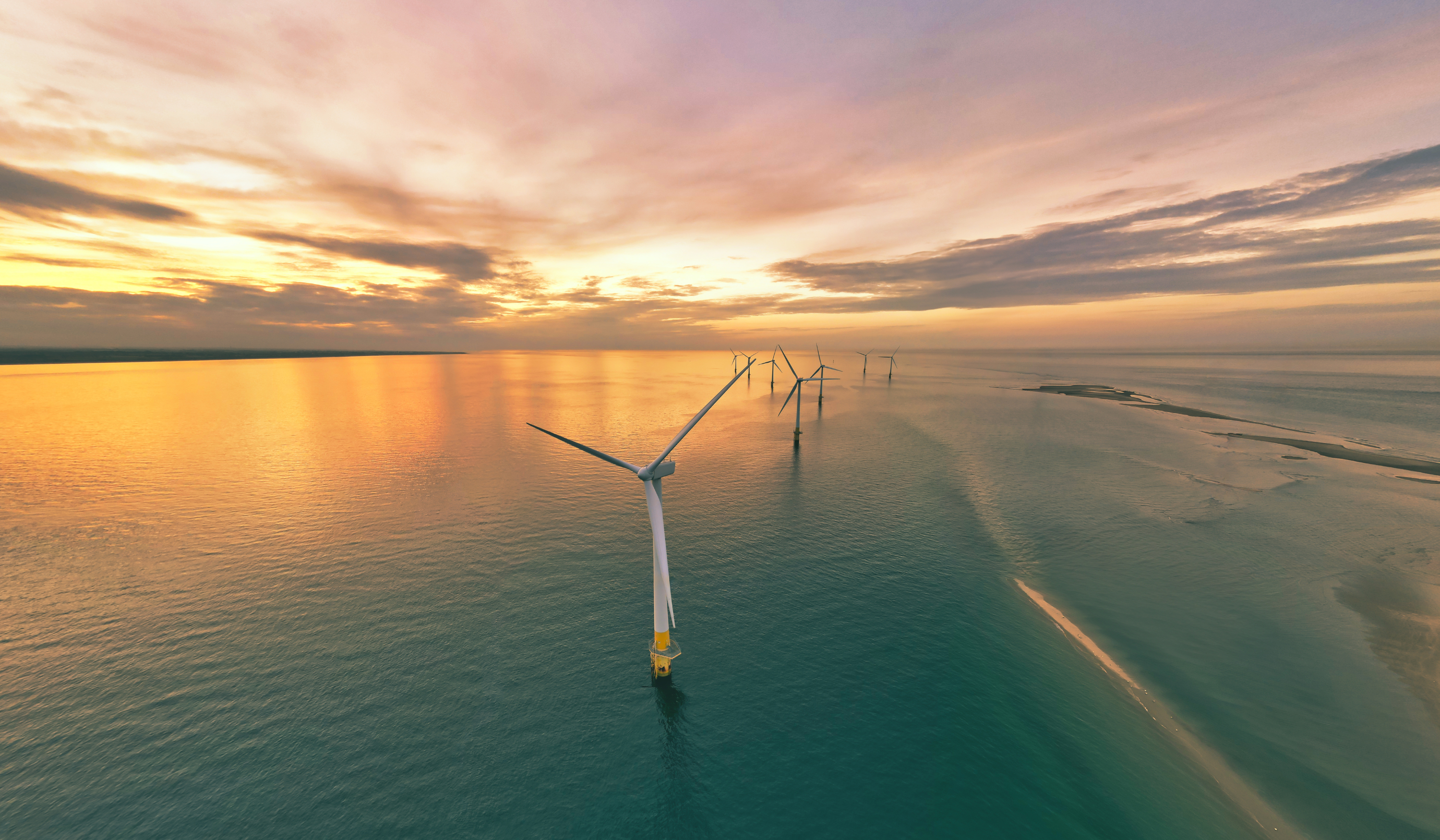 Challenges and Opportunities for the US Offshore Wind Market to Reach 2030 Goals
Lars Andersen, President - Americas at K2 Management, shares his thoughts on the US offshore wind industry as the first commercial scale project begins construction.

Foundation installation of what is set to be the first utility-scale offshore wind farm in the US recently began at Vineyard Wind 1 off the East Coast. The project is expected to go into service as early as the end of this year, generating enough energy to meet the demand of over 400,000 homes and businesses across the Commonwealth of Massachusetts.
With the momentum around US offshore wind only continuing to grow, intensified by the support of the Inflation Reduction Act, it is certainly an exciting time to be reaching such a milestone.
Challenges and Strategies: Advancing the Offshore Wind Industry
To guide the trajectory of those advancements and match the industry's ambition, the US Department of Energy (DoE) has recently released its Offshore Wind Energy strategy, a comprehensive summary of its efforts to deploy 30 GW of offshore energy by 2030. However, staying on track has proved challenging as, and there are obstacles in key areas that have the potential to hold back the pace, efficiency, and longevity of development.
Streamlining both the Bureau of Ocean Energy Management's (BOEM) leasing process and the project permitting process requires attention if the US is to truly accelerate its plans. Currently, the journey from initial identification of lease prospects to installation completion can span up to 8-10 years, presenting significant time and resource drainage that makes project financing more challenging.
By optimizing the roadmap from identification to installation, it is possible to enhance the viability and attractiveness of offshore wind projects. Streamlining the permitting process by consolidating requirements (currently taking approximately 5 years and involving around 40 permits across federal, state, and local agencies).
Additionally, while the US is making considerable strides towards its offshore wind objectives, it remains a relatively new and evolving market with differing and fragmented local content requirements in each state. Although these requirements support the growth of the US workforce and supply chain, they could potentially lead to project delays that impede the overall goals and DoE's NOW and FORWARD pillars.
The NOW and FORWARD pillars are intended to lower the cost of electricity generated by offshore wind, but inconsistent local content requirements, in addition to other challenges, make it harder to bring down the overall costs of offshore wind.
With the US striving to establish a domestic supply chain, which will be crucial for the industry to be sustainable over the long term, a step up is still needed on the workforce development front to ensure there are enough skilled workers to meet the 2030 goals. Massive investment in apprenticeships and training will need to happen soon, but there is widespread uncertainty regarding whether this will materialize in time, highlighting the potential need for flexibility in approaches to local content.
An additional challenge is the Jones Act, which was first passed in 1920 to safeguard the American shipping industry against foreign competition. Since only US vessels are permitted to transport materials between port and project site, developers are often forced to rely on local barges for turbine and blade installation. The offshore wind industry will require a minimum of five to seven high-quality wind turbine installation vessels (WTIVs), but there are concerns as construction lags far behind offshore deployment plans.
These vessels are costly to construct, and currently, there is only one Jones-Act compliant WTIV currently under construction. Limited access to such vessels can result in substantial installation delays and cost increases as developers seek alternative, less efficient methods. Therefore, exploring modifications of the Jones Act compliance rules, or considering alternative strategies, is essential to meet the 2030 goals.
Collaborative Solutions: Overcoming Offshore Wind Challenges
The Offshore Wind Energy Strategy released by the DoE is a remarkable and commendable initiative that focuses the nation's sights on achieving its ambitious offshore wind targets. The start of construction on Vineyard Wind 1 is a turning point for the industry, marking a long-awaited achievement — however, challenges lie ahead, and the path to success will not be easy. Nonetheless, industry collaboration between developers, government, and independent experts will be crucial for developing innovative solutions to overcome these hurdles, helping to unlock the vast potential of the American coast.
Opinion piece by Lars Andersen, written for North American Clean Energy. For more information, please reach out: