How can K2 Management add value?
Getting the technicalities right can be the difference between an average and well-performing project.
Renewable energy might be advanced in many markets but project risks still require careful evaluation to deliver the best possible performance - both technically and financially.
Our advisory expertise spans analysis, risk management, due diligence, technical advisory and financial services - all of which come together to deliver better energy projects.
Our consultants hold a great depth of experience, leveraging relationships with our international teams to share global expertise. Hear more from one of our consultants in the following video or explore our Advisory Services in the above drop down menu.
News, views and insights
K2 Management shortlisted at the Wind Investment Awards
K2 Management is pleased to announce that our team has been shortlisted for the 'Technical Advisory of the Year' award at the 2023 Wind Investment Awards.
K2M supports 50% acquisition of world's largest offshore windfarm
K2 Management was selected by AXA IM Alts – acting on behalf of clients - and Crédit Agricole Assurances to provide technical due diligence and advisory services on the financial institutions' acquisition of 50% of the Hornsea 2 offshore wind project.
How we add value to our clients
Get our insights by downloading the report
Pre-construction projects: The battle to reduce uncertainty and improve business case bankability.
The evolving nature of the renewable energy market means that K2 Management experiences first-hand the challenges faced in the development and pre-construction stages of project in the renewables industry.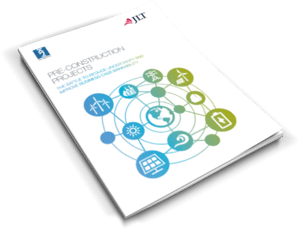 This report delves into some of the trends and challenges that we see the industry facing on projects across the globe and reflecting on solutions and practices that are being implemented to combat these challenges.