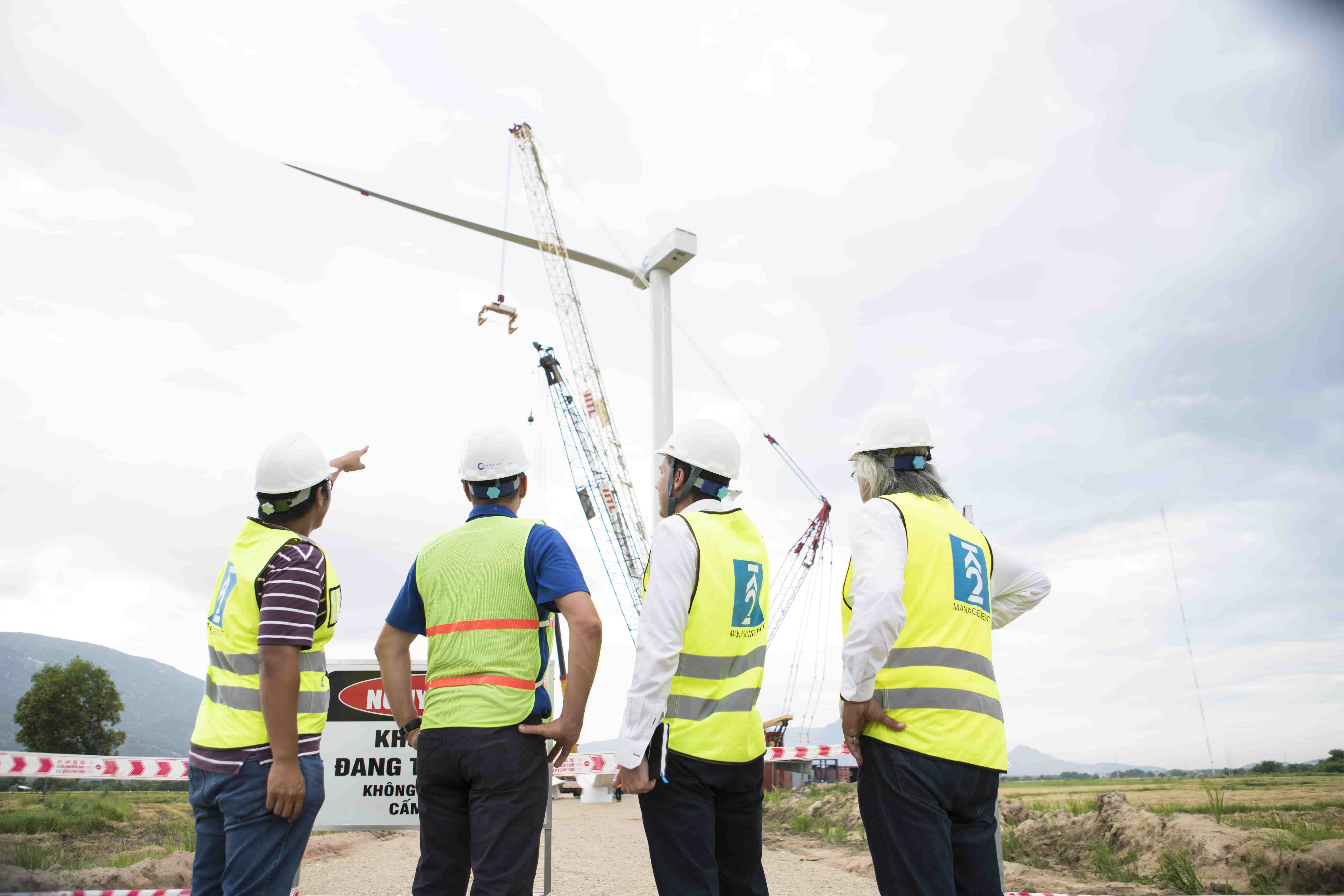 Six signs your project needs HSEQ attention
Without a global set of health safety, environment, and quality regulations specific to renewable energy projects, standards can fluctuate depending on where in the world a project is. Some projects will comply with best-practice regulations and others will follow local standards and guidance, so this can lead to inconsistent HSEQ levels across projects in a given market.
Regardless, even the most robust regulations have room for error so it's important to remain focused on HSEQ throughout the project to avoid small issues taking root.
Here's six signs that your renewable energy project might need some HSEQ attention…
#1 Time plans are regularly slipping
If timings are slipping and delays are becoming more frequent, this is a prompt to take a look at the implementation of the project management plan (PMP) and project quality plan (PQP) to find out why. By looking closer at the reasons behind the delays, you can find the causes and adjust accordingly.
It is important not to lose focus or cut corners as this is often a false economy. Small changes can make a big difference, but for any significant changes made to bring the project back on track, consider the use of a management of change (MOC) process and include key stakeholders to identify any additional hazards or risks.
Time is money, particularly in the construction phase, so identifying and mitigating these risks early on can help to avoid costly overruns and ensure quality standards are maintained.
#2 High incident reporting
Although it's reassuring to see incidents being recorded, a high number of reported incidents is a clear signal that a project's HSEQ plan/ strategy needs attention. Reviewing and analysing the reported data is a good place to start but undertaking a detailed project Health & Safety audit should give a good basis for making improvements to prevent future issues or existing issues spiralling.
#3 Zero incidents reported
At first glance, having no incidents or near misses reported might seem like a good thing – like the project is on track. But it can also be a red flag, indicating a lack of HSE awareness or governance.
The same can be said for quality non-conformances (NCs) – projects are expected to record quality issues, no matter how small and a lack of these can represent an issue in the attention being paid to the identification and reporting of NCs. A deep dive into the reporting culture and reasons behind the lack of transparency followed by alignment with those responsible for HSE is important to rectify this.
#4 Off-the-shelf HSE management documents from contractors
Trusted contractors should come to the project armed with HSE competence and the ability to prepare management documentation specific to the project. But in some less mature supply chains, it is common to encounter basic, off-the-shelf HSE documentation where the contractor is unfamiliar with meeting the requirements stated within. Without project-specific documentation, you risk mis-aligned HSE across the project including insufficient legal compliance and miss the ability to plan for reduction of risks as low as practicable. Aligning all contractors to your overall HSE expectations at the earliest stage will set the tone for safe working throughout the project.
#5 Poor housekeeping on site visits
If your last site visit or HSE inspection flagged up some minor issues like poor housekeeping, a lack of signage or incorrect PPE use, then this should be a red flag for deeper issues. If some of the basic things in an HSE plan are not taken care of, then this can be a sign that other important issues may be being overlooked. This could also be a sign of a poor overall safety culture, which should be addressed right away. Ensure the right commitment from management is there on all levels of the project by providing dedicated HSE Management training to all with HSE responsibility to help your project to stay on track.
#6 Struggling to balance local regulation with international requirements
Focusing on HSEQ regulations in the local market can leave project teams short when it comes to compliance, particularly when international investors and financiers are involved. Although local regulation might seem sufficient for now, if the project seeks finance from international investors either now or in the future, the gap will need to be bridged to satisfy the international HSE requirements that these businesses demand. Implementing best practice HSEQ up front, means your project is in a better position without having to retrospectively comply, costing additional time and money.
In this ever-changing industry, keeping your eyes open to some of these warning signs can make a big difference in keeping your project on the right track and ready for the next step. We have all seen the result of inadequate HSEQ and no one wants to "host" the next major incident on their project. Ensuring the project operates with safety as a key area of focus will make a big difference in keeping your people safe and project on track.