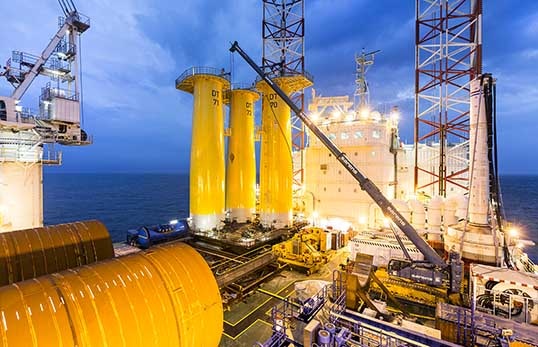 Photo Credit: Vattenfall
How to develop offshore projects in Taiwan
Taiwan has become the new, hot market for offshore wind. Ambitious governmental targets for installed offshore wind capacity of 5.5 GW by 2025 phasing out nuclear and an open economy for international investors have created an appealing market cocktail.
But what do you need to consider when developing projects in Taiwan?
There is no local heavy industry or knowledge, that can kick start a local supply chain. Secondly Taiwan has - due to sovereignty disputes with mainland China - partly been disconnected from international society and standards. This has, on one hand, led to an open economy for foreign investment, but also to local policies and regulations that require deep insights and strong connections in order to be successful.
Winners in Taiwan's offshore industry are the ones who manage to mix the right ingredients of feasible business models and political understanding to avoid any stakeholders loosing face, which is critical in Asian culture.
Every ingredient is related to different authorities and has different maturity levels so your profit margin and success rate will heavily be affected by local planning and negotations.
Key things to consider:
Political: China is a sensitive issue. Turbine components, installation vessels alongside with direct investments from China are not allowed.
Legal: Agreements with local fishermen is complicated and a set of new legal requirements for the development phase is expected to be introduced at some point.
Commercial: Curtailment and potential change of the Renewable Energy Act, currently securing 20 year fixed prices.
Technical: Lack of sufficient infrastructure such as port facilities, grid connection and local supply chain.
Financial: Lack of local non-recourse project financing experience, requires a higher risk profile. However, European Export Credit Agencies has showed high interest in working with local commercial banks to mitigate the problem.
Get in touch with our Business Development Director in Taiwan, Scott Hsu, to talk more about the Taiwanese market.