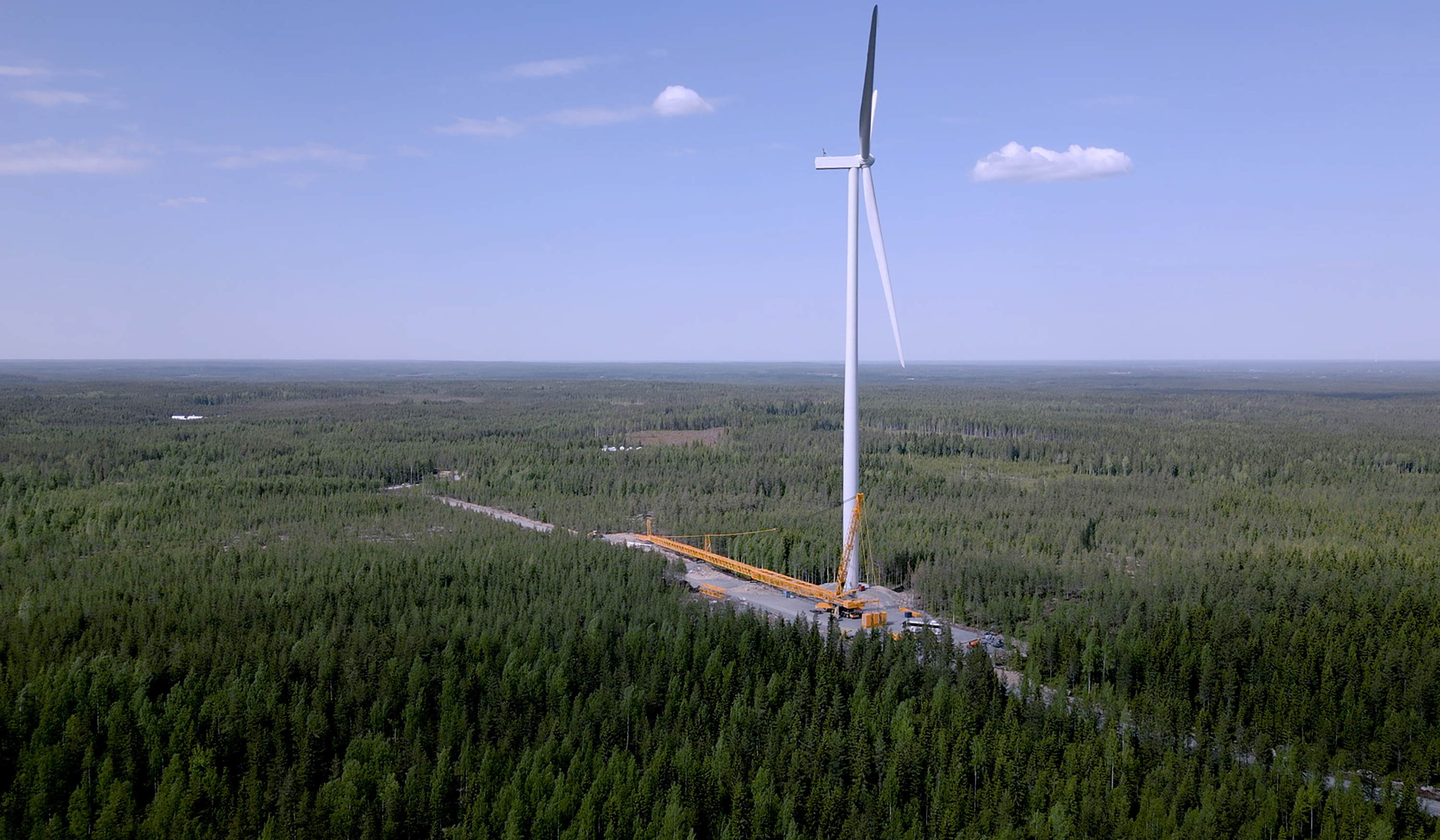 K2 Management selected by NORD/LB as Lenders Technical Adviser
K2 Management (K2M), a leading global renewable energy project management consultancy, has been appointed by German bank and renewables investor NORD/LB to act as Lenders Technical Adviser (LTA) for the Pajuperänkangas wind farm in Finland.
Located approximately 10km southwest of the municipality of Haapajärvi in the Northern Ostrobothnia province, the Pajuperänkangas onshore wind farm is a significant development in the clean energy pipeline for the Nordic region. With a planned capacity of 86.8MW, it will comprise 14 wind turbines manufactured by Vestas, boasting a hub height of 169m. The project is expected to become operational in late 2023 or early 2024.
ABO Wind, the developer of the Pajuperänkangas wind farm, secured a debt package from NORD/LB to finance the construction and operation of the project, reaching financial close in September 2022, with K2M engaged as the LTA during the financing process. Since the commencement of their work in early 2022, K2M has provided essential technical expertise and oversight to ensure the successful development of the project, providing a key issues list, outlining significant matters requiring attention, and delivering a comprehensive due diligence report.
Currently, K2M is actively involved in construction monitoring: overseeing and inspecting the site, equipment, and processes to ensure compliance with project specifications. This will continue until the wind farm becomes operational, at which point there will be an opportunity to engage further with operations monitoring.
"We are delighted to have been selected by NORD/LB as the LTA for the Pajuperänkangas wind farm," said Diego Chernichero, senior consultant at K2 Management. "Finland is continuing to progress in the field of onshore wind, with a promising pipeline of projects in the years ahead and significant growth potential given its high wind resource. This partnership signifies a milestone for us as we expand our presence in the Nordic market. We're committed to working closely with NORD/LB to ensure the technical, and ultimately financial, success of this project."
Heiko Ludwig, Global Head Structured Finance, at NORD/LB said "The Pajuperänkangas project contributes to the steady growth of the wind market in Finland, whose neighbours are part of the group of countries at the forefront of Europe's renewable energy transition. Having financed numerous wind farms in Finland, we are dedicated in continuing this momentum and delivering clean energy to the region. K2 Management's proven track record of successfully delivering projects of this scale and beyond means that we trust in their expertise and their ability to deliver."
For more information, visit: