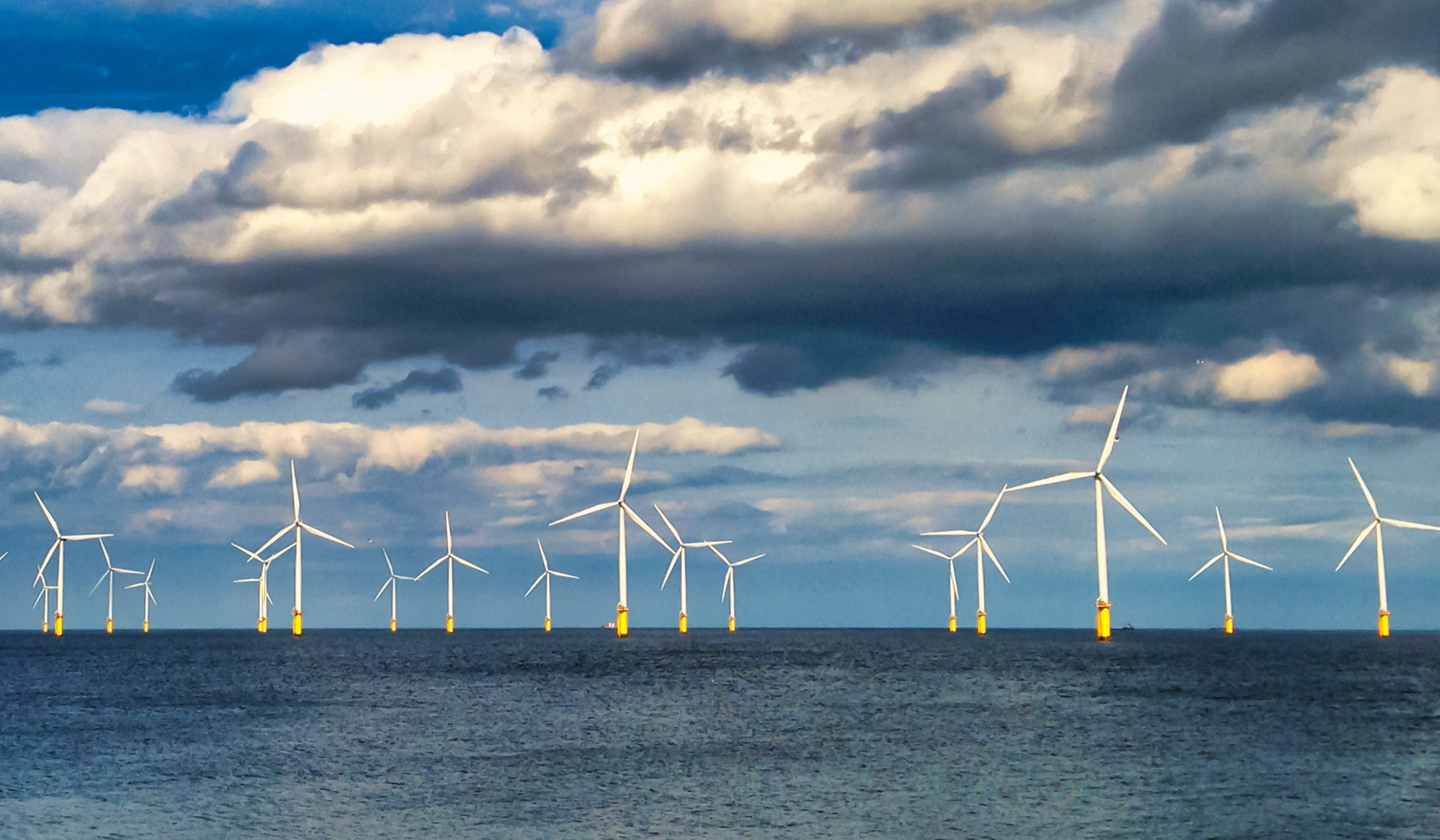 K2M supports 50% acquisition of world's largest offshore windfarm
K2 Management was selected by AXA IM Alts – acting on behalf of clients - and Crédit Agricole Assurances to provide technical due diligence and advisory services on the financial institutions' acquisition of 50% of the Hornsea 2 offshore wind project.
Becoming fully operational on 31st August 2022, Hornsea 2 is now the largest offshore windfarm worldwide. With a total of 165 turbines located in the North Sea, the windfarm generates over 1.3 Gigawatts of clean electricity.
As institutional capital increases its interest in ever larger and more complex offshore wind assets, so there is a market need for technical assurance that validates not only the expected performance of the wind farm through the energy yield assessment, but equally that the specifications of the original design have been adhered to.
In the package of supporting work, K2M provided full technical due diligence services for the project consent, site design and contractual structures and agreements for the construction and operational phases of the project, alongside assessing the financial modelling.
As AXA IM Alts and Crédit Agricole Assurances' first investment into offshore wind, K2M worked to ensure that its advisory was easily accessible to investment managers considering a new asset class, and tailored its consultancy to the clients' needs.
"It has been a privilege to support AXA IM Alts and Crédit Agricole Assurances on their first investment into offshore wind" said Diego Chernichero, Renewable Energy Consultant, K2 Management.
"The complexity of the next generation of Gigawatt scale projects means that investors require new levels of confidence in the original design and performance assessment of these assets. As a longstanding technical advisory in the offshore wind sector, we look forward to supporting the continued and important interest from investment capital into offshore wind."
Hugo Brändström, Vice President, Infrastructure Equity, AXA commented: "We recognised the opportunity available in investing in Hornsea 2, but as our first foray into offshore wind we were looking for rigorous technical assistance in assessing the project. The support from K2M enabled us to progress with our investment, and we look forward to continuing to explore opportunities in the offshore wind sector in the future."
Don't miss out:
K2 Management has been selected by BlueFloat Energy in the development of their first offshore floating wind project in Taiwan ahead of upcoming round three market auction.