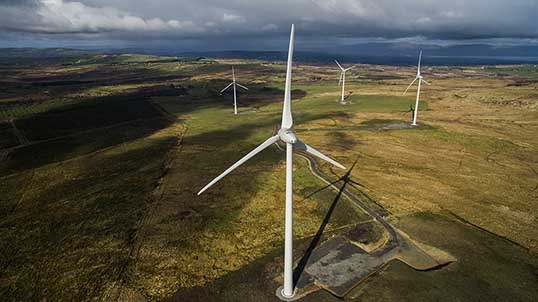 K2 Management secures owner's engineer mandate for onshore wind farm
K2 Management has secured an owner's engineer mandate for ewz's 30.1 MW Stigafjellet in Norway. The appointment comes on the back of a successful acquisition due diligence role for the project, completed late last year.
The owner's engineer role will comprise electrical and foundation design review, milestone inspections, take-over inspection, and construction monitoring for the duration of the construction phase.
The due diligence role that resulted in ewz's successful acquisition of Stigafjellet saw K2 Management undertake a full technical diligence assessment which considered permitting and consenting, technology and design, capability of contractors and operators, project construction and delivery, operations and asset management contract review and a review of the financial model and cost assumptions. Specialist analysts also reviewed the expected technical losses proposed in the energy yield assessment.
Martin Oeschger, Transaction Manager at ewz, said: "After supporting us thoroughly with risk insights and comprehensive technical expertise, appointing K2 Management to the role of owner's engineer was the right fit. We will look forward to continuing our great partnership to see Stigafjellet energized."
Jochen Gassert, Senior Due Diligence Consultant, commented: "Our appointment as owner's engineer on Stigafjellet is fantastic, and we're looking forward to continuing our work during the construction phase to see this project complete on time, on spec and on budget."
Construction begins in Q1 2019 and commercial operations is expected in summer 2020.