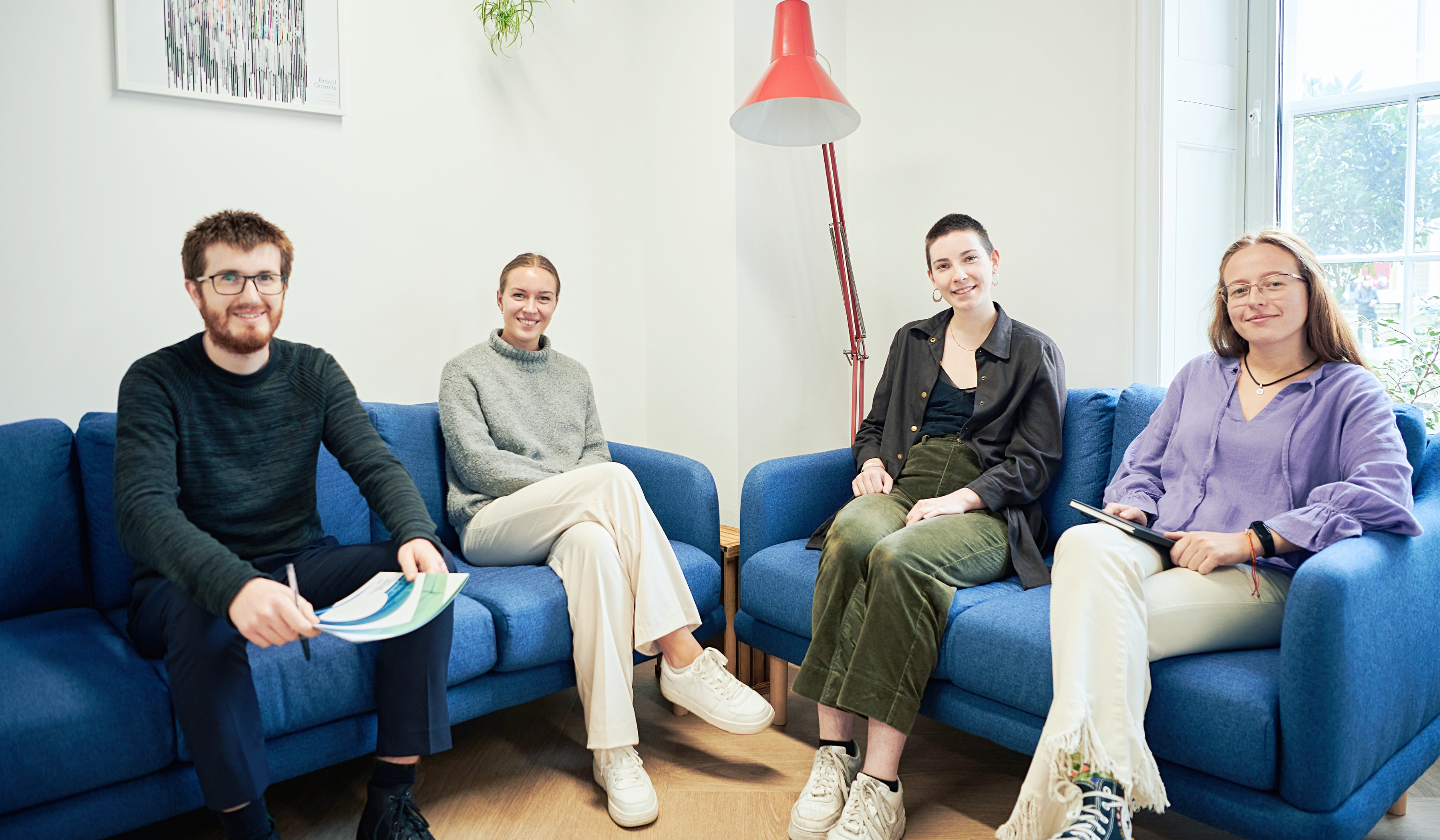 Securing the future of renewable energy innovation with graduate talent
There's a real draw to hiring graduate talent right now. According to recent research, nearly half of employers in the UK plan to increase their number of graduate hires in the next year. Yet that's easier said than done - a huge battle for entry-level talent is underway, with graduates all wanting to secure top placements at leading businesses.
The fresh perspectives brought by graduate talent play a key role in advancing the renewables industry, and K2 Management has an extensive team of senior leaders who are helping to guide the graduates through the early stages of their careers - five of whom recently joined us in September. Our colleagues have over 12,000+ cumulative years' experience in the renewables sector, meaning that there are exciting learning and development opportunities on open to graduates.
Offering new viewpoints
Yet it isn't all about what a business can offer a graduate, but also what these graduates can uniquely offer an organisation. Collectively combining the knowledge and skills of different generations does bring positive results for all involved - as we at K2 Management have experienced.
Graduate programmes offer an ongoing learning opportunity to those with little to no experience, as well as to those with 20+ years or more in industry. It can become too easy for those with established careers to be set in their way of thinking, however, a graduate can offer an unconditioned, fresh perspective that encourages new ways for us all to problem solve. As a company we are welcoming the unique views of our graduate talent who are playing an active role in helping us to achieve true innovation and deliver world-class consultancy.
Although graduates appear to be a blank canvas, advanced assessment methods now make it easier for businesses to select candidates based on their core skills and future career potential. This removes the need for organisations to only consider applicants with proven employment records. Arguably it is this shift to well-rounded candidate assessments that have unveiled the untapped potential of graduate hires, and likewise, driven the huge uptick in training programmes on offer globally.
The DE&I opportunity
The talk of graduate talent is also accompanied by ongoing conversations around improving diversity, equity and inclusion. Hiring staff that show fundamental core skills rather than masses of industry experience - such as graduates - encourages organisations to look beyond industry experience alone as a determinant of ability.
By focusing on the core skills a candidate offers, there is greater opportunity for those from diverse backgrounds to secure roles they may not have traditionally qualified for. Moving beyond experience requirements will help more companies in the energy space become truly inclusive, and the introduction of more graduate programmes is ultimately redefining industry talent pipelines.
An exciting future
More is being done to promote the renewable energy sector to graduates hungry for experience in exciting, forward-thinking industries. Industry events such as Wind Energy Hamburg play host to recruitment days to entice entry-level talent into the sector. With the renewables sector also at the mercy of the ongoing skills shortage, graduates hold masses of potential, therefore organisations must do all they can to attract these individuals with desirable skills that can be nurtured in the workplace.
Don't miss out:
We're seeing some of the world's largest companies join the hunt for undiscovered talent - both experienced and at graduate level - and the same goes for K2 Management. If you're interested in joining us, take a look at our available opportunities below;