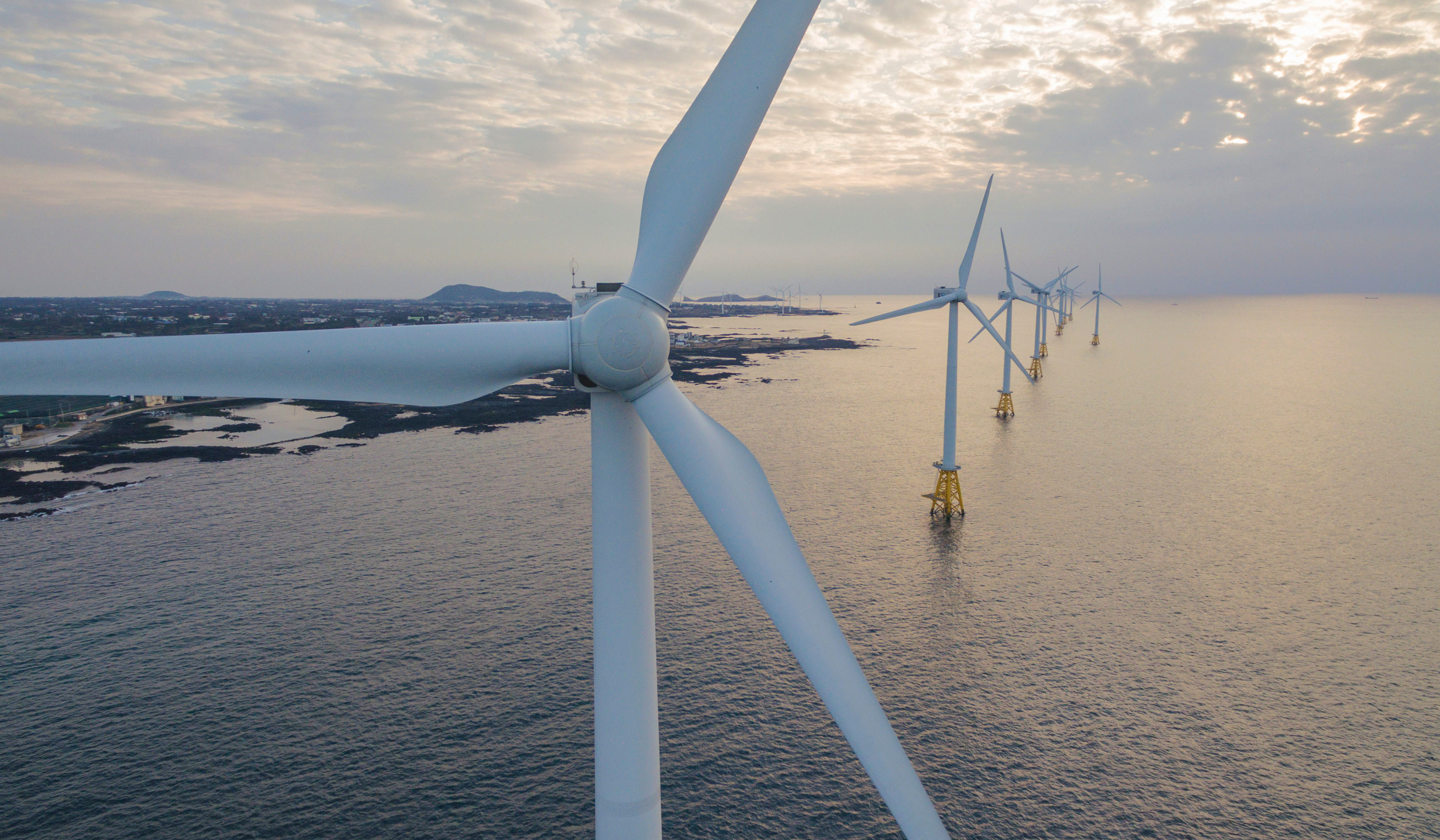 Empowering Offshore Wind Development in APAC
As initiatives ramp up to drive forward clean energy generation, the Asia-Pacific (APAC) market has emerged as a hotspot for offshore wind energy development. With an abundance of vast coastlines, wind resources and growing energy needs, exciting developments in the region could see APAC become one of the leading offshore energy producers.

In the rapidly evolving APAC market, K2 Management has already best served the needs of innovative project developments in Taiwan, South Korea, Japan, Australia, Philippines, and Vietnam. With many projects in the development phase, or gearing up for auction events to allocate capacity, we have already seen a range of stakeholders seek consultancy across the entire spectrum of technical work.
As the market continues to evolve and mature, navigating the dynamic landscape of offshore wind in the APAC region presents an exciting opportunity.
The current landscape
Over the last decade, we have seen the APAC region truly begin to leverage its geographical advantage to develop some of the most innovative, state-of-the-art offshore wind developments across the globe. With easy access to strong and reliable offshore winds, there is a huge amount of untapped potential which investors have, for the last few years, been utilising in the best possible way.
The appetite for offshore capability is clearly apparent. China stands as the global leader in offshore wind, having offered the world's largest market with almost 30GW of installed capacity by close of 2022 - doubling their final 16GW figure achieved only a year prior. Similarly, neighbouring countries are announcing plans to follow suit, with the likes of South Korea committing to establishing 12GW offshore wind capacity by 2030, and Vietnam promising 7GW in the same timeframe. Countries including New Zealand also see offshore wind forming a significant part of their greater green energy plans, having committed to an entire net-zero energy system by 2050.
Despite the surge in popularity for offshore wind in the region there are, naturally, a number of prominent challenges that remain in place. The issue of navigating regulatory frameworks still stands, as does the requirement to secure appropriate financing and to ensure that possible environmental concerns are appropriately addressed. All of these challenges vary per country, and therefore prove tricky for developers operating projects across various neighbouring nations.
Likewise, the same can be said for the physical challenges brought by such fast growth. Specialised infrastructure and tailored equipment for installation and maintenance bring a whole new set of hurdles for offshore projects. With many nations embarking on such projects for the first time, there is a greater need to liaise with stakeholders beyond project teams, such as local communities and government organisations, to ensure any concerns are addressed. With various highly sensitive marine ecosystems and protected ecologies, navigating these is no easy task.
A unique approach for APAC
There is not a single, unified approach to APAC's offshore wind development that suits every country within the region. Variations in demand, wind resources, geographical specifics, the existing supply chain, and overall maturity of renewable energy - alongside politics – all influence individual circumstances and decisions. However, with K2 Management's localised expertise on the ground we have adapted an individual approach to each market. Our Taiwanese clients, for example, need to comply with local policies which influence sourcing strategies, and in South Korea, the existing strong local supply chain commands a different approach.
Given the APAC market is quickly evolving, we are assisting a consolidation of markets – developers were once everywhere, but now operate from a few countries where their focus continues to remain. In Taiwan, the market is seeking stability considering various market and political uncertainties, and it is likely that we will see the key offshore wind players change over the next year. Meanwhile we are expecting the Australian wind energy market to accelerate considerably. With multiple factors at play, this is why unique, regionalised approaches to offshore wind development are so crucial.
Setting the flagship standard
With a diverse portfolio and extensive involvement in the development of the APAC offshore wind sector, K2 Management is uniquely positioned as the region's preeminent technical advisor. Having contributed to approximately 50% of the region's offshore projects to date, our leadership and specialist knowledge of the regional market remains unmatched. Over the past year alone, we have supported the development of various offshore wind projects, cementing our reputation as not only the regional market reader but reliable partner for all manner of consultancy services.
Given the rapid pace of development, and the often early phase of the projects underway (pre-auction), K2 Management's comprehensive suite of services covers all technical and advisory aspects of the work. We leverage our extensive experience to oversee complex projects on behalf of owners and lenders, providing stability throughout the development and execution process and ensuring project adherence to timelines, quality benchmarks and budgetary constraints.
Our expertise also extends to project management, procurement support, due diligence and quality inspection and construction implementation and monitoring. Similarly, our robust interface and risk management services mitigate potential challenges, enhance project resilience and maintain clear lines of communication. Beyond project execution, our expertise also covers the operational phase, encompassing strategy and organisation structure, technical performance monitoring, continuous improvement and end-of-warranty considerations to maximise ROI.
Looking ahead
As the significance of clean sustainable energy becomes apparent, institutions like the International Renewable Energy Agency are calling for at least 2,000 GW of offshore wind capacity deployed by 2050 to deliver net zero emissions by mid-century. With the rapid growth of renewables in the APAC region, we're set to see this market continue to accelerate at considerable pace.
As APAC's Offshore wind market continues to thrive, K2 Management remains committed to enabling the success of these vital projects. With our unmatched expertise, unwavering dedication, and a keen eye on innovation, we stand ready to elevate Offshore Wind initiatives to new heights, fostering a sustainable energy future for the region and beyond.
For more information, visit: