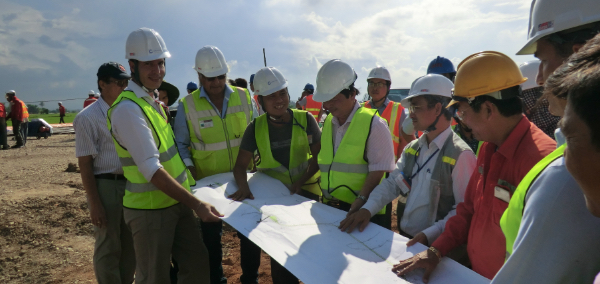 Get construction right: Assembling the right team at the right time
Onshore wind presents specific opportunities but also challenges for developers in emerging markets, and in this blog series, we are looking at what steps can be taken to overcome these hurdles to ensure the successful construction and completion of onshore projects.
Part 2: Assemble the team early
Appointing advisors is an important part of a project in any market, but the key in an emerging market project is to make this appointment early in the development phase.
A key to a successful project is proper and thorough planning and the in-depth knowledge of the local market and experience from more mature markets has the most value if you can leverage this expertise from early on.
This can mean the difference between the successful delivery of a project or a delayed/over budget one. Introducing experienced advisors early on can also ensure that common risks to projects, as seen in mature markets, are dealt with, monitored, or mitigated before the can manifest into programme delays and cost overruns.
On a recent onshore wind project in Vietnam, a K2 Management team responsible for project and construction management encountered a number of these issues including tight time constraints and the integration of a high number of local workforces, heightened by the fact that Vietnam is a relatively new market for wind energy projects.
However, attributing the right expertise at the right time to deliver the owner's engineer, project management and construction management roles independently but remaining closely aligned as a robust team, meant that the project was managed and carried out successfully.
Read part 1: Technological advancements – a double-edged sword
Coming next: Understand the risks