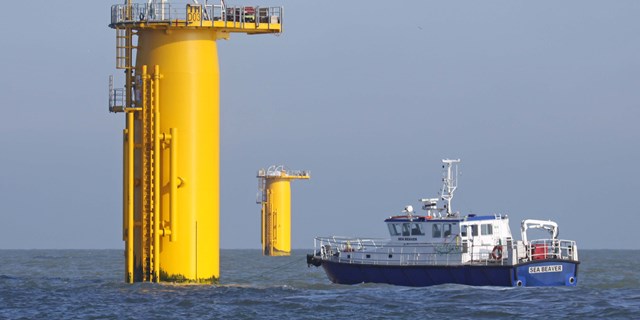 How to make a successful bid & win the rights to build a wind project
In today's zero subsidy environment it's all about coming up with the strongest business case and lowest strike price if you want to win the rights to build a project, whether onshore or offshore wind.
The focus should, of course, be placed on the Levelized Cost of Energy (LCOE), that measures lifetime project costs divided by energy production. But how do you get there?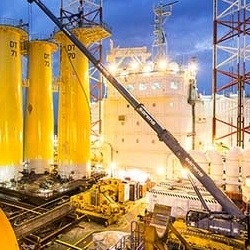 How do you lower costs besides obtaining discounts on components and expertise? And how do you get the best performance from your wind park without sending your capex or opex costs through the roof?

According to our specialists, it's all about having a holistic overview combined with experience and insights on where to optimize and tweak the project.

"The combination of factors is simple; LCOE is an outcome of your annual energy production (AEP), in relation to your capex and opex. It's how you do it that matters. For instance, why not do some of your service and maintenance at night, where electricity prices are either low or negative.

"Should you spend more budget to construct foundations to deal with the most extreme loads, or simply shut down the entire park for the extreme hours, when it happens for a few hours once or twice over 20 years lifetime? These are some simple examples of being able to lower capex and opex costs without compromising on quality,"

Here are some of his tips:

Have a top-down approach – figure out what the optimal strike price is and calculate backwards. By using a bottom-up approach and asking suppliers for proposals and letters of intent, innovative solutions will never be reached

Experienced partners - Set the right team of experienced partners to develop, manage and control the project before you begin to ensure that the project is both planned and constructed by the right people with the right expertise

Boosting performance - Spend time focusing on how you can improve the forecasted AEP in the early development stages. Optimizing the site layout to reduce losses across the site from things like wakes and selecting the right options for technology for the project can improve margins. A word of caution: if you focus your optimization efforts for one specific turbine, rather than exploring all of the relevant options, you can reduce your commercial leverage during contract negotiations later in the project.

Quality or quantity? Remember that price is not everything. Quality matters too but it's important to strike a healthy balance between the two.

Understanding supplier experience - Use experienced suppliers with a proven track record. Ask yourself if you truly know the people that you are about to do million euro or dollar business with?

Opex up front - Your opex strategy should be firmly in place when you build your business case, not an afterthought or something to think about later. Be proactive! How you want to service your wind project over the next 20+ years will have a huge impact on your business case and attractiveness for investors. Decide whether you have the expertise and resource in-house or whether it should partially or completely be outsourced to operational experts.

Divide and conquer! In many cases, splitting your project into separate main contracts can give you a more robust business case. In onshore wind, a turbine supply agreement plus a balance of plant contract ensures that both contractors play to their strengths. For offshore, 4—6 main contracts is a common approach. If you rely on one main contractor for execution, you can distance yourself from managing the project and can lose control, missing opportunities.

Mapping the risks - New suppliers should be treated with extra attention and all risk scenarios should be mapped out clearly and in detail

Sharing the load - Don't push all risks to your suppliers as they will focus on solving the particular problem they are facing rather than considering the entire lifecycle of a project. Without control or involvement, you can easily be left with a host of issues further down the line because the supplier was not thinking as far ahead.

Owning risks - Take ownership of risks and don't be afraid of them. Risk can be seen as an opportunity if you know how to handle and mitigate it properly. Should array cables always be ploughed into the seabed or should we save the money in the beginning and fix it, if it breaks? Map out and explore these kinds of risks in detail and you will know which calculated risks are worth it and which to avoid.

Time is money. Set a tight schedule and start your workflows in parallel. It requires an experienced team to handle incidents and delays, which most projects have at some stage, but if you tackle each element one by one, it will take forever

Need to have or nice to have? Most suppliers will try to sell you as much of their product or service as possible, but do you need it? Will it improve your business case? If you understand the risks you can save a lot of money and time.

How low should you go? Zero-subsidy or somewhat higher? It depends on local market conditions like expectations to future electricity spot prices 10 or 20 years from now. Corporate PPA opportunities and your risk profile are also important.


Want to know more? Considering the above factors when trying to win the rights to build a project will give you a comprehensive insight into delivering an energy project at the lowest price per MWh and give you a better chance of winning the rights to develop.