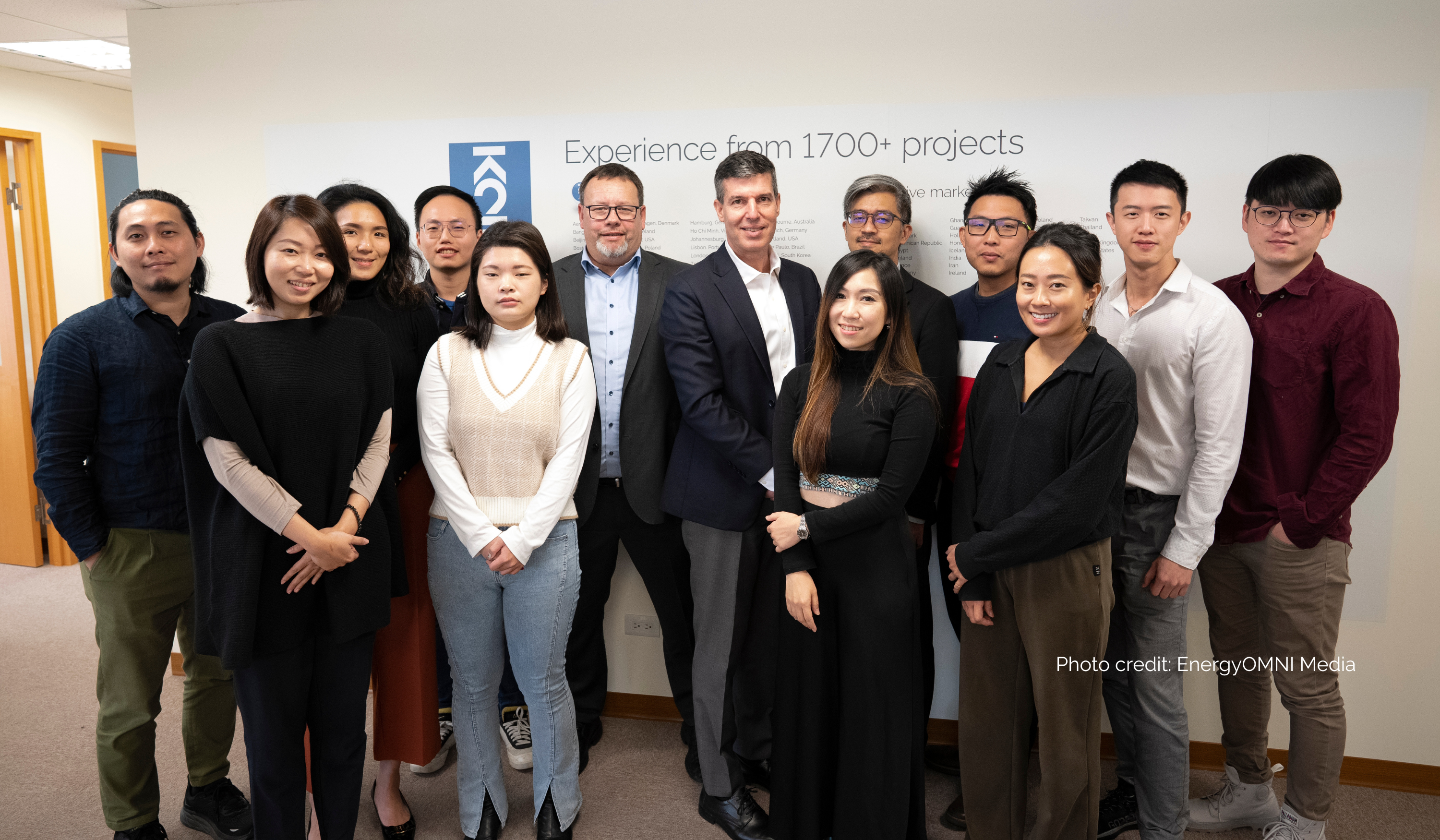 K2 Management bolsters Taiwanese operations with a locally registered company
K2 Management has opened a registered local company in Taiwan, strengthening its commitment to the region's rapidly growing renewables market. Having held a regional office in Taiwan for over 10 years, this additional investment and further expansion into the Taiwanese wind energy market will enable K2M to increase its support for developer and investor clients in the region, as they work to build out projects in line with Taiwan's significant clean energy ambitions.
Taiwan's renewables market has seen impressive growth in recent years, with the government making progress to a cleaner, greener future by officially publishing its pathway to achieve Net-Zero by 2050 last year. This Act will set a legally binding target for the country to reach zero greenhouse gas emissions, with offshore wind sources aiming to generate at least 40 GW of clean electricity by 2050.
The establishment of a new local registered office will enable K2M to provide local and global clients with interests in Taiwan direct access to its network of experts, alongside consultancy and advisory services to support global renewable energy developers and investors better understand and navigate local content and domestic regulatory requirements.
Building on its first ten-year presence in Taiwan, the new locally incorporated office will solidify K2M's regional foothold enabling it to directly support and integrate with the Taiwanese Government's imperative for a domestic supply chain, while also recruiting in the local market to improve ease of communications with industry stakeholders.
Scott Hsu, Country Director — Taiwan & Philippines, said: "We're very excited to take this step forward in strengthening our position in Taiwan, having the opportunity to further expand our local expertise. Over the past 10 years we have seen the Taiwanese government make significant commitments to grow its renewable energy industry, with the Net Zero 2050 strategy mapping out a significant market growth opportunity. To allow us to double down on our commitment to Taiwan's green energy transition we felt it was right time to establish a new office to offer local compliance of engineering services and expand our existing presence."
Patrick Architta, President — Asia Pacific for K2M, said: "We're thrilled to expand our footprint in the region and with the team's already extensive experience in Taiwan, we're confident that this is the right direction for us. Building our presence in Taiwan will ensure that we continue to deliver value and a tailored experience to our clients driving projects through every phase of development, construction, and operations. We believe this expansion underscores our status as a trusted partner to our clients in the region as a geographical centre of East Asia and we look forward to supporting efforts to turn Taiwan into a renewable energy powerhouse."