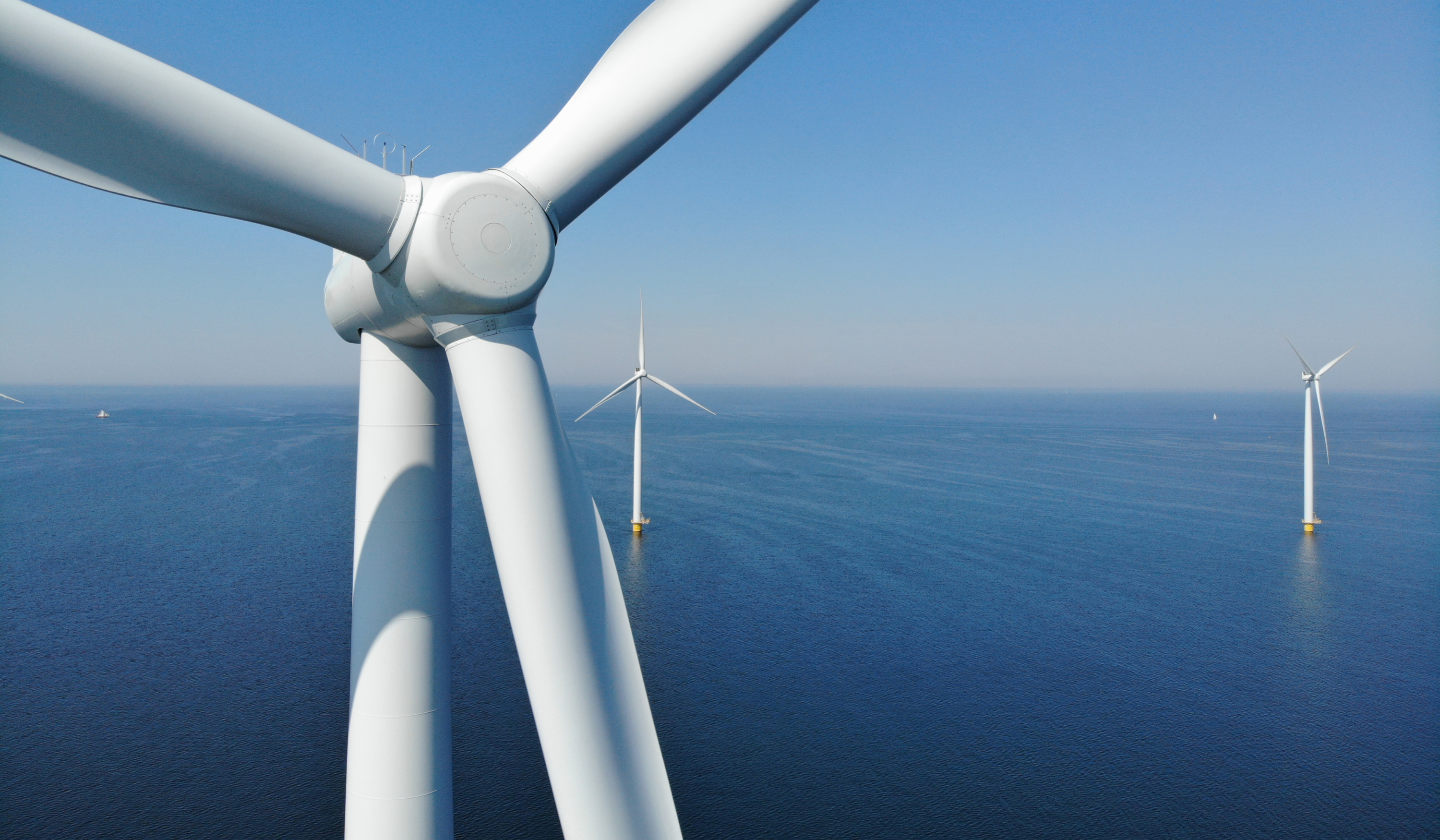 Navigating challenges and charting growth for the U.S. offshore wind market
As the United States' energy transition rides the high of the Inflation Reduction Act, the Vineyard Wind 1 project, set to be the first gigawatt-scale offshore wind farm, marks the beginning of a new era for renewable energy in the country. With a 15-GW pipeline of numerous other projects in pre-construction and procurement stages, including the Coastal Virginia Offshore Wind Farm, the industry is showing promising growth prospects.
However, while offshore wind is picking up speed, it still represents a relatively small part of the overall focus in the U.S. energy mix. The country's onshore wind industry is highly matured and development is booming, attracting significant investment from local authorities and global players and consuming a substantial portion of the IRA's budget. The focus on onshore over offshore is likely not only due to the benefits of the low levelized cost of energy and relative convenience of leasing and siting in the former; but also some key challenges hindering the development of the latter.
One of the primary challenges for the expansion of offshore wind in the country is its geographic concentration on the East Coast, where, despite the prevalence of very high wind resource, there is a lack of existing port infrastructure to enable developers to fully take advantage of it. Along the Gulf of Mexico, where the offshore oil and gas industry has thrived for the past century, ports and harbors fit for sustained offshore stays and refueling, jack-up vessels and local shipbuilding are plentiful. To bolster maritime capabilities and facilitate the transportation of wind farm components, there is a strong ongoing focus on establishing new logistical centers near the proposed offshore wind project sites, catching up on decades of lag on the East Coast.
Another factor is the Jones Act, a legacy U.S. shipbuilding policy that imposes strict local content requirements for vessels of all kinds, including those used in offshore wind operations. Instated in the early 1900s to protect U.S. industry from unfair foreign competition, continued adherence to the Act is a borne from desire to support domestic shipbuilding and crewing.
But its application can present challenges for the nascent offshore wind industry. Compliance and sensitive navigation of its requirements are essential for offshore wind operators to gain access to the market. To overcome the limitations posed by the Jones Act, there are three primary approaches. The first would be to wait for or invest in the development of fully compliant vessels, but as of now, such vessels specifically designed for offshore wind are not readily available. The first Jones Act vessel is expected to be delivered in 2024, but it is already booked up for several projects.
Alternatively, developers can operate out of logistic harbors abroad, such as in Canada or Mexico, and transport the components to the U.S. coast. However, this option incurs much higher expenses and longer transit times and is not a sustainable long-term solution. The most common approach currently being employed involves the use of offshore 'feeder' vessels to transfer components from Jones Act-compliant barges to the main installation vessel. This workaround is the most viable option for the industry at present, ensuring that U.S. vessel and crewmembers still have a role to play, while progressing the wind farms at a consistent pace.
The Jones Act's ultimate impact is a persistent focus on local content during the construction phase — but the true benefits of local content lie in the 20- to 25-year operational period of the turbines themselves, which is when long-lasting employment opportunities will be created in the crew transfer, digital technology and turbine servicing sectors. It is essential to strike a balance between ensuring rigorously compliant vessels for long-term maritime viability and utilizing workarounds to expedite turbine construction to reap the benefits of fully mature projects. Too much emphasis on localizing construction will only slow projects down, damming the tidal wave of future green jobs.
Transmission is another significant challenge facing the entire offshore wind industry. This is not necessarily an offshore problem, as onshore faces its own grid issues; and it is certainly not a U.S. problem. Grid connection issues are present everywhere, including Europe. In Germany, for example, there is a severe lack of connection between the north and south of the country. The difference is that in the United States, the variations between states more closely resemble the diversity of separate countries entirely, in terms of their regulatory environments and grid interconnections.
This means that developers must carefully consider grid quality and availability when choosing project locations, and for offshore wind, the bottlenecks and supply chain constraints are exacerbated. Offshore cabling is highly expensive, and there are gaps in the local skills and jobs needed to effectively lay it. California, for example, is pioneering floating wind technology, even though it currently incurs higher costs. While there is a realistic sense of hope that energy prices will climb and render them profitable, the expenses associated with these projects in the short term are staggering. Adding to that is the sense that the contingent of professionals able to deliver such projects is undoubtedly strong, but likely too small to progress them in good time.
But despite the relative youth of offshore wind power in the United States, the country's renewables industry is often more willing to explore in innovative directions than other global markets and lay the foundation for more effective project setups. The United States has taken great strides in co-location with energy storage, with a significant number of onshore projects incorporating storage elements early in their lifecycle — the lack of which is a constant talking point in Europe. Hybrid wind and solar projects are also gaining popularity, helping to mutually mitigate intermittency and create new diversified revenue streams for investors.
The U.S. and European offshore wind markets continue learning from each other's strengths. While the United States has significantly more general offshore competence derived from its experience in the oil and gas industry, and a staggering number of onshore renewables projects compared to the rest of the world, Europe boasts a longer history of offshore wind energy. It's heartening to see a constant cycle of learning forming on the world stage — every market is exchanging knowledge and expertise through supply chains and developers which are increasingly international in scope — while leveraging the insights of globally-minded project advisors to optimize efficiency and longevity.
As the United States focuses on establishing a domestic renewables industry, forming partnerships with U.S. companies and navigating local content requirements will be of paramount importance for developers around the world. But it is also by continuing to recruit the insights of independent global experts that the United States can build a robust offshore wind industry that is a reliable, cost-effective and sustainable component of the U.S. energy mix.
Written by, Carsten Nielsen, Chief Executive Officer at K2 Management, for Wind Power Monthly.