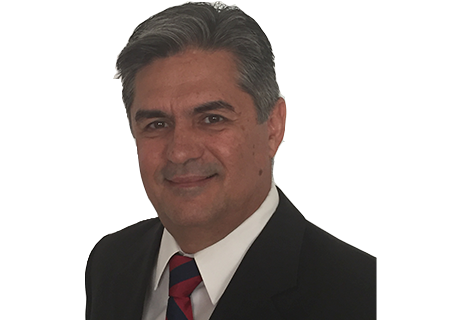 New Managing Director in Brazil | Continuing local client support
K2 Management is proud to announce its new Managing Director for Brazil and Latin America.
As of Jan 1st, 2016, Mr. Hebert A. M. Nascimento will be heading the office in São Paulo, supporting clients in the region.
Hebert Nascimento is replacing Lars Kruse who has chosen to pursue challenges outside K2 Management.
Hebert Nascimento (age 55) has since October 2014 been working as Senior Consultant at K2 Management. Before that, he was Director of Operations in Latin America for French wind turbine manufacturer Alstom, responsible for building and start-up of a new Wind Turbine Plant in Camaçari – Bahia. He was also involved in several wind farm projects such as Brotas de Macaúbas (112 MW), Rei dos Ventos (190 MW), Corredor de Senandes (108 MW).

"We are pleased to have Hebert as our new Managing Director in Brazil. We are committed to the Brazilian and Latin American market and have been active since 2008 supporting our clients in developing or investing in wind projects", K2 Management CEO Henrik Stamer comments.

Hebert Nascimento continues: "I am looking forward to support our existing and new clients in mitigating risks, improving performance or identify areas of concern before investing. Together with the rest of the K2 Management team I am sure we can keep progressing and add value to our clients and their wind projects."

Prior to his role at Alstom, Hebert Nascimento developed an international career working 18 years in the aeronautical sector for Embraer (the Brazilian jet maker giant) and Airbus Helicopters. He held positions in the areas of Contracts Management and Supply Chain Management in Brazil besides his expatriation to Europe to manage 3 international suppliers in Spain, Belgium and France during the development of the Embraer 170/190 jets family.

Hebert Nascimento holds a bachelor degree in Mechanical Engineering and a Master in Production Engineering with specialization in Quality and Productivity. He is Brazilian, has 3 children and speaks Portuguese, English, Spanish and French.