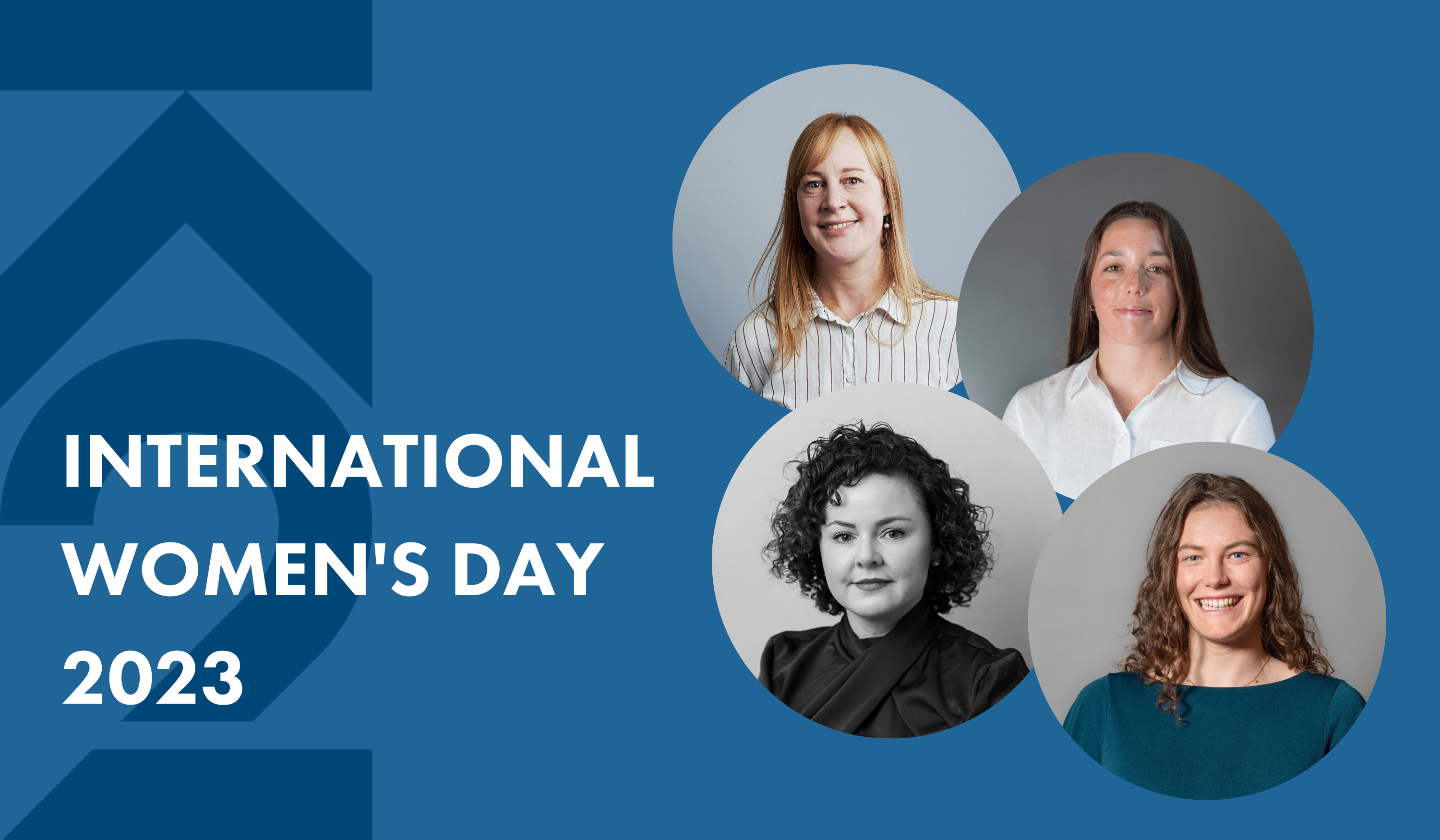 Framing change for the renewables industry
Positive change is underway in the renewables industry to ensure greater diversity and equality. However, just like every industry, there is always more that can be done to ensure equity across the board. A traditionally male dominated industry much like other STEM sectors, the renewable energy industry does have a prime opportunity to lead the way with diversity and equality. Its unique advantage is that it is still a relatively new and quickly developing industry, meaning that long term change can be implemented from the ground up.
Women are still underrepresented in STEM sectors, with only 38% of PhDs in physical sciences and engineering (27%) being attributed to women. Given that the theme of this year's International Women's Day (IWD) is equity, we've taken the opportunity to catch up with a number of women at K2 Management to hear why International Women's Day - and why achieving equity and diversity on the whole - is so important.
Community at the heart
"For me, having an internationally recognised day for women gives a sense of empowerment and community," shares Emma Noirault, a Principal Specialist and Solar Analysis Services Lead. Despite IWD offering a prime opportunity to celebrate the achievements and contributions of women globally, core to its message is ensuring that we all celebrate the successes of female colleagues closer to us in our immediate workplaces.
International Women's Day is the perfect time to reflect upon our pre-conceptions of female colleagues and challenge the approach of our day to day interactions with each other. As Michelle Seymour, a Junior Consultant in Due Diligence notes: "To me, equity in the workplace means equal consideration for opportunities, and I believe that it's important for each of us continue to challenge our preconceived ideas of social norms and reflect on our actions to create this."
With community and kinship at the core of International Women's Day celebrations and wider Diversity and Inclusion initiatives, connecting with and better understanding each other has never been more important. We believe that it's a crucial activity that all organisations need to support, particularly for businesses present in sectors like renewable energy that are still male dominated. It's why we've recently launched K2M Connect, our new programme that offers colleagues of all genders the opportunity to be informally paired with another colleague across the business to hear about their role, career journey, and to share professional development advice.
Change is underway
Given that much attention has been paid to gender equity in the renewables sector in recent years, we are pleased to see such positive change taking place - not only at K2 Management, but across the sector. From more women in leadership roles to cross-business relationship building, these steps are helping us move closer to achieving equity (in terms of gender, and beyond). Sorcha Versteeg, our Country Director for UK & Ireland comments: "Throughout my career, I have worked in predominantly male-dominated environments and I am delighted to say that over recent years I've noticed a marked change throughout the industry. Witnessing more women being promoted into senior leadership roles has provided our younger generations with a more balanced view of the world."
Ensuring that a level playing field between men and women in the renewables sector is important for obvious reasons, but achieving equity is also essential for innovation too. By considering viewpoints from a diverse workforce, organisations can ensure that their innovations are led with a balanced societal view. Beyond gender, there are a range of factors that can influence important and alternate viewpoints, including age, ethnic and cultural backgrounds - all of which must be considered to create the best solutions. As Sorcha adds, "having that demographic be more representative of our communities will ensure that we get the best ideas and innovation."
A responsibility for all
Although International Women's Day shines a spotlight on women's achievements, it is truly the responsibility of all of us to ensure equaty and diversity within the workforce - particularly in the renewables sector that is developing at an exciting pace.
Every organisation - including K2 Management - has a responsibility to shape the future of the industry by structuring opportunities with diversity and equity at the very forefront, taking a range of needs and considerations into account. As Meghan Suslovic, a Project Support Specialist notes, "Equity in the workplace is about having the structural and institutional backing to feel supported and comfortable being yourself in the workplace. It's acknowledging that everyone needs different kinds and levels of support and committing to do the work to make that support known and felt by our colleagues".
There are various ways to support equity in the workplace, and mentorship of another colleague is a fantastic place to start. It need not be anything formal, but collaborating with other colleagues to share experiences and learn from one another can spur on better ways of working and methods for innovating. As Sorcha adds, there is a role for men and women to play in this: "I think both men and women in the workplace have a responsibility to recognise and mentor younger talent in the workplace, and through my career I have had the privilege of receiving such guidance which I will always be grateful for and hope that I can also pay it forward."
An equal, sustainable future
As we reflect on the importance of diversity, equity and inclusion, we encourage you to consider simple actions you can take to connect with colleagues, share learnings and experiences, and help others achieve equal opportunities and support alongside your organisation's initiatives.