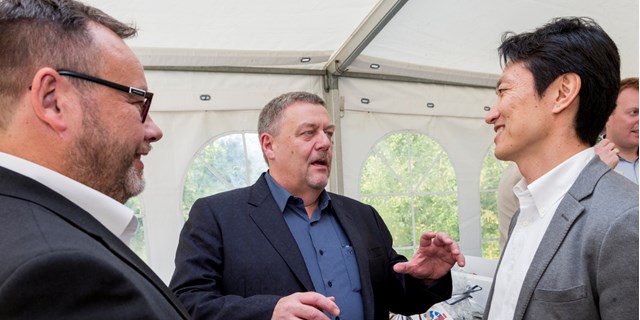 K2 Management anniversary - 10 years in the market
It's been 10 years since Lars K. Hammershøj and Per K. Melgaard founded K2 Management. The company was officially registered 30 August 2007.
Today the two founders are still active in the company, that has grown to 110+ employees with offices in 10 countries and a track record from more than 35 countries. Here K2 Management supports its clients developing, constructing, operating or investing into a wind project.
"We founded the company, as we spotted a gap in the market to support developers with real life project experience. If you don't have that on your side, you have to rely on the suppliers. That is like having the fox watching the hen house," co-founder and co-owner Per K. Melgaard explains.
Over the years, K2 Management has constantly grown – followed its clients and the market.
"We will continue to be independent and providing real project experience consulting to the market. Basically, gray hair for rent," co-founder and co-owner Lars K. Hammershøj explains.
Company CEO Henrik Stamer has been part of the journey during the past five years:
"It has been impressive to see what we can achieve with the right combination of skilled people, dedication and motivation. We see a strong demand for our services and solutions, and we will do our best to live up to clients' expectations."