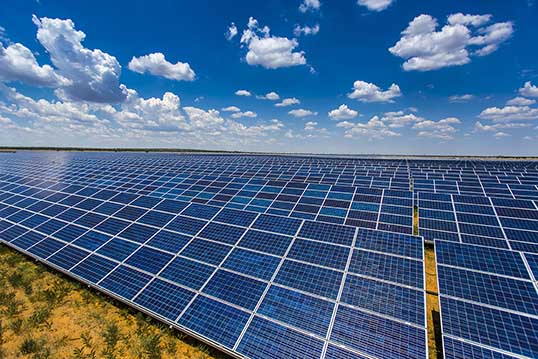 K2 Management expands services to support Solar PV
K2 Management, is expanding its independent technical and project management services to support solar PV projects. Since its foundation in 2007, the company has focused solely on the wind energy sector, but client requirements and market demand have led to diversification and expansion of its service offerings.
"Many of our clients are active in both wind and solar sectors, and market drivers are very similar in both of these energy markets. We have already been active in the solar PV market since earlier this year and expanding our remit is a natural step for us to take in ensuring we support our clients in the best possible way." CEO of K2 Management Henrik Stamer explains.
In October 2017 K2 Management announced the acquisition of yield analysis expert Prevailing, which also services both wind and solar PV markets.
"Including our recent acquisition, we already have experience of over 50 solar PV projects (accumulated 600+ MW) in the UK, United States and Australia, where we have delivered yield analysis, project management and technical due diligence services.
"A larger proportion of our consultants and engineers have experience in solar from throughout their career, so we are confident that we have a strong, global setup that can add value to our clients' projects. The wind industry will still be at the core of our business, but we continue to follow our clients' needs into wider sustainable energy projects," Henrik Stamer adds.
In December 2017 K2 Management will update its corporate identity and relaunch the company's website to reflect the broader service setup.