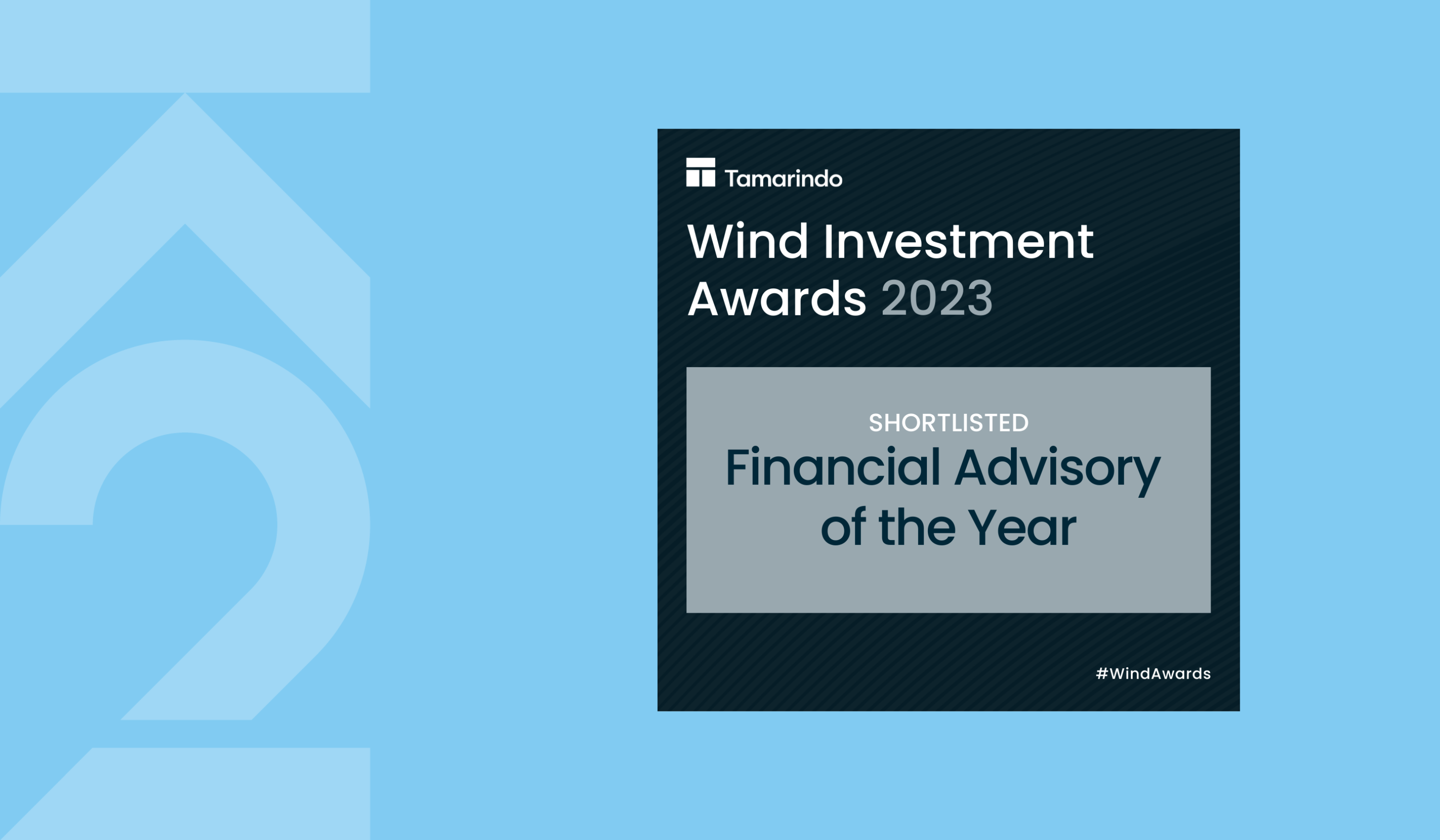 K2 Management shortlisted at the Wind Investment Awards
K2 Management is pleased to announce that our team has been shortlisted for the 'Technical Advisory of the Year' award at the 2023 Wind Investment Awards.
Celebrating best practice in the global wind sector, the Wind Investment Awards recognise excellence not only in the wind industry but the broader renewable energy industry. The awards consider various aspects of innovation across the sector, assessing aspects of project development, financing, asset management and more.
As leading providers of Technical Advisory services, K2 Management specialises in all aspects of analysis, project management, risk management, engineering and due diligence, all with the goal of delivering better, more efficient renewable energy projects that deliver the best return on investment.
With thousands of clients placing their trust in us to consult as acquisition or lender's technical advisor, we're proud that the depth of experience held by our specialist team has been recognised for its excellence.
Will Sheard, Due Diligence & Analysis Director at K2 Management comments, "It's great to see that our work is being recognised within the industry, it's a wonderful recognition for the team. Our clients return to us not just for Due Diligence reports, but for the conversations we have, the guidance that we give, and our expertise in helping them navigate the technical elements of their projects."
All entrants to the Wind Investment Awards have been judged by a panel of 14 independent industry experts, with their backgrounds spanning a huge range of renewable energy sectors. Winners are set to be announced at a dedicated ceremony taking place in London on Thursday 25th May 2023.
We extend our congratulations to all fellow nominees and our thanks to the Wind Investment Awards judges.
Don't miss out: