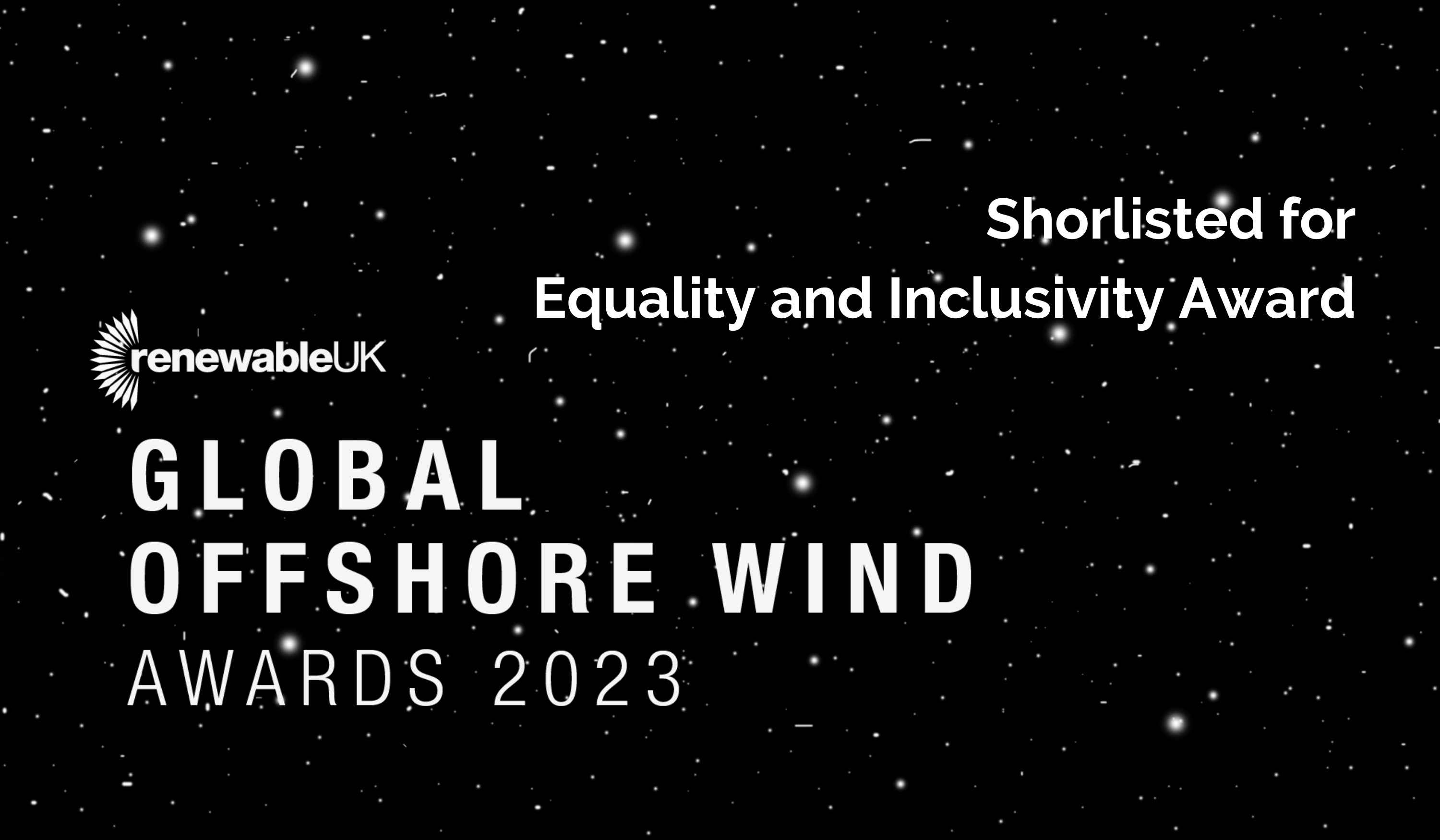 K2M Shortlisted for 'Equality and Inclusivity Award' at the Global Offshore Wind Awards 2023
Positive diversity, equity and inclusion activities are making a significant impact within the renewable energy sector and we at K2 Management are proud to be leading the way. As a result, we are honoured to announce that K2 Management has been shortlisted for the 'Equality and Inclusivity Award' at the 2023 Global Offshore Wind Awards!
Hosted by RenewableUK, the UK's national trade body for renewable energy, these awards aim to unite those in the renewables industry to celebrate accomplishments, innovations and the accelerated growth of the sector.
The 'Equality and Inclusivity Award' shines a light on the organisations that have made significant strides in promoting diversity, equity and inclusivity within the sector. We are thrilled to be among the shortlisted candidates for this prestigious award and look forward to sharing our Diversity, Equity, and Inclusivity (DEI) journey alongside our fellow nominees.
K2 Management's commitment to fostering a welcoming DEI culture is central to the development of our talented, collaborative teams who sit at the forefront of industry innovation. Our colleagues are the driving force behind our success and our such initiatives are a core part of our people development programme, providing continuous mentorship and training opportunities to all our colleagues regardless of background and experience.
We strive to create an environment where every individual feels heard and can thrive as their authentic self. Our DEI Committee plays a pivotal role in promoting open and honest conversations about our initiatives, with activities and discussions taking place across all levels of our organisation.
At K2 Management, we firmly believe that a greener future is within reach, and it begins with forging a diverse and inclusive industry. We are immensely proud of our efforts and look forward to continuing our mission of driving positive change in the realm of renewables. Together, we can harness the power of wind and create a more equitable and sustainable future for all.
The winners of the Global Offshore Wind Awards will be unveiled on 26th October 2023 at the Royal Lancaster in London. We'd like to extend our thanks to the judges and wish good luck to all our fellow shortlisted nominees!