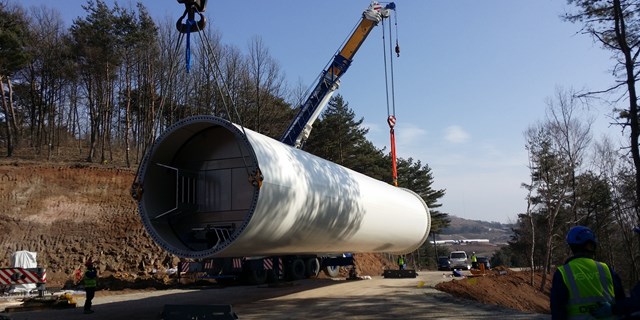 Owner's engineer for Vietnam wind project
K2 Management has been awarded a contract for the owner's engineer, project management and construction management of the 40 MW Dam Nai wind farm in Vietnam. This project is owned and developed by Singapore-based developer, The Blue Circle, with financial backing provided by Armstrong Asset Management.
With a full owner's engineer scope, K2 Management will undertake design review and site inspections of the entire balance of plant, as well as wind turbine activities from factory inspections through to final commissioning.
The project team will collaborate closely with The Blue Circle team on construction activities, health and safety issues, construction quality, project documentation and planning to secure contract, timeline and budget compliance.
The project, set to be the first foreign-owned wind farm in Vietnam, will be constructed in two phases starting in 2017 and be completed in 2018.
Olivier Duguet, CEO at The Blue Circle, commented: "The development of the Dam Nai wind farm will be a significant contribution to Vietnam's ambitious energy target set by the government and will allow Vietnam to tap into its natural resources. We are delighted to appoint K2 Management in this role and will look forward to benefiting from their global expertise and vast wind experience."
Per K. Melgaard, Partner at K2 Management, stated: "Working with The Blue Circle on the Dam Nai project is a pleasure and we look forward to be taking on the role of owner's engineer and project manager."
"K2 Management has a wealth of experience as a key advisor in the development and implementation of wind projects and has hands-on local knowledge of the South-East Asian wind market. We will look forward to working closely with The Blue Circle to deliver a successful project."