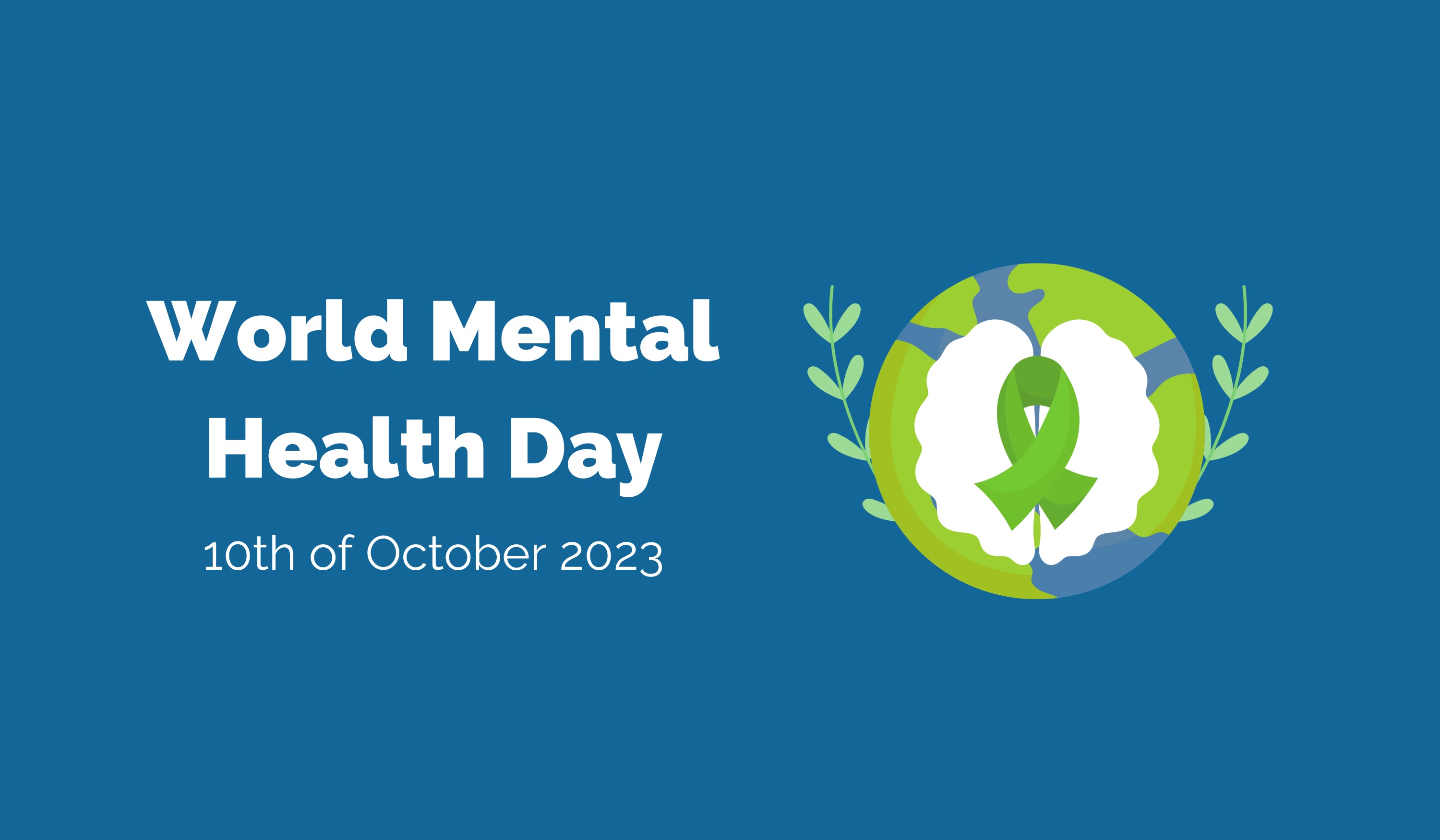 Reflecting on World Mental Health Day
K2 Management is dedicated to shaping a sustainable future. However, the progress we have made to date would not be possible without the support of our greatest asset - our people.
October 10th marks World Mental Health Day which is a moment for us all to reflect on the importance of taking care of our mental wellbeing. This day aims to de-stigmatise discussion around mental health and seeks to promote good mental wellbeing for all, in both personal and professional settings. As discussions have shown over the last few years, care for mental wellbeing is just as vital as physical health.
We're taking steps - both figuratively and literally - to promote mental well-being within our organisation. As a token of our commitment, we'll be providing all employees with specially designed K2 Management workout t-shirts. These t-shirts symbolize our dedication to encouraging physical activity as an essential component of maintaining good mental health. In addition to this, we're also launching a Step Challenge for the month of November. Our goal is twofold: to foster team spirit and raise funds for a worthy mental health charity.
Finally, to shine a light on this year's World Mental Health Day, we asked several colleagues at K2 Management to talk about what mental health means to them, what they do to improve their mental wellbeing and their advice to those struggling.
Dealing with change
Mental health fluctuates, and it's something that we all need to navigate at some point in our lives. It's completely normal to experience times of anxiety, stress or depression and it's important for us all to know how to respond to and deal with these behaviours. Similarly, it's just as important to know when to recognise these emotions in others, and when to offer a helping hand. As our SharePoint Specialist, Jacob Grundies, notes, "Awareness of mental health is important because our own emotional state affects our relationships with other people."
During this period of reflection, our colleagues have shared a number of coping strategies they use to help support their mental health during tough times. James Lee, an Analyst for Analysis Services & Solar PV, explains how he cares for his mental health just as he does his physical health: "Just as we prioritise nutritious diets and exercise for our physical wellbeing, it's essential we take care of our mental wellbeing in the same way." Kasia Fabiańska, our Senior Project Development Manager, agrees, noting that a combination of physical movement and socialisation is often a good remedy for her: "Going to the gym is helpful, and so is joining a class with an instructor where I can socialise too."
Balancing life's demands
One key factor in achieving good mental health is establishing a good work-life balance - something we promote with passion at K2 Management. We believe that meaningful careers can help give our life purpose, but World Mental Health Day is a good opportunity to recognise that we need to also look after ourselves outside of the workplace too. Spending time with loved ones and taking part in hobbies and other activities are crucial for both our mental and physical wellbeing.
"Balancing work and your personal life can definitely be challenging, but I think it comes down to setting boundaries with yourself, carving out time during your day purely for work, and also taking the time to do things that make you happy and spark joy in your life," comments Rachel Gordon, Digital Marketing Manager. "This could be spending time with your family, going for a walk or heading to the gym - all those things can definitely help with reducing stress and contribute to your overall health and happiness."
Changing perceptions
The pandemic was somewhat of a wakeup call for mental health awareness, bringing more discussion of the topic into the mainstream. The pandemic forced us all to consider how important it is to develop and maintain resilience, adaptability, and compassion - not only towards ourselves, but to others too.
As Kasia notes, the difficulties experienced by many during this time have shone a light on the importance of mental health and wellbeing: "The past few years have been so important in raising awareness of mental issues - anxiety, OCD, loneliness, depression and more," she comments. "I find that therapists are now more accessible as a result, particularly online. During the pandemic, I was easily able to find a Polish-speaking therapist online which allowed me to open up."
The pandemic also changed views towards mental health and wellbeing in unexpected ways. James experienced exactly that: "The pandemic was a revolution for me. I consider myself to be an introvert, so at first the working from home mandate was a dream for me. However, I soon got depressed, and I now realise that mental health is an important part of overall wellbeing. I had never really thought about it before."
Supporting one another
As we reflect on the importance of good mental wellbeing and supporting one another this World Mental Health Day, we should all take the opportunity to reflect on self-care. As Zack Stewart, Specialist for Analysis Services, notes, "It's ok to say no sometimes. It can feel very easy to feel like you need to say yes to everything - whether it's work or friends. You can fall down a rabbit hole of feeling tired and run down, yet sometimes the thing you truly need is rest."