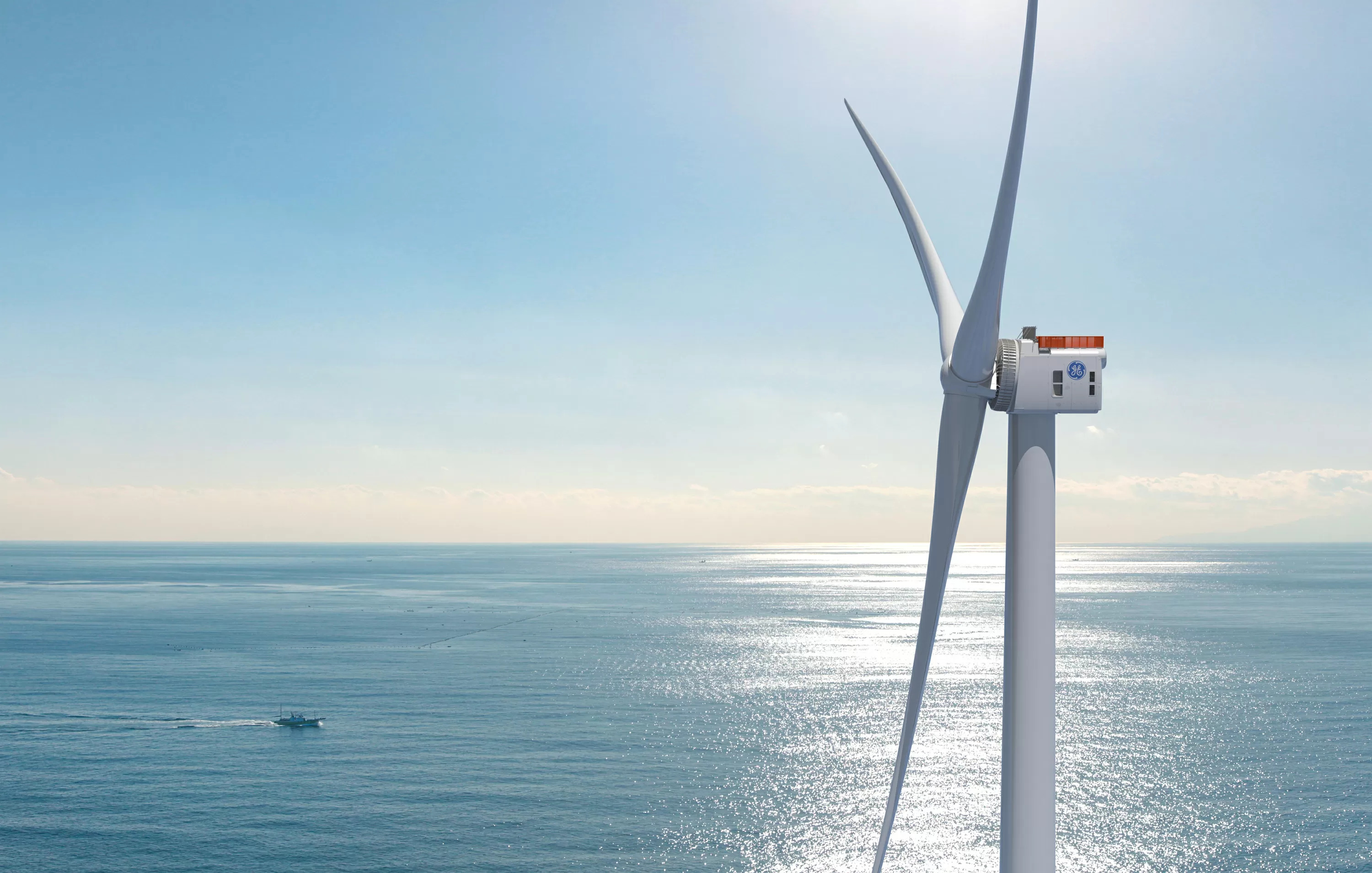 Photo Credit: GE Renewable Energy
'Slow down to speed up' approach needed to hit ambitious renewables targets
The European wind industry needs to slow down in its attempts to further drive down the levelized cost of energy (LCOE) and scale back on building bigger turbines. This, at least, is the view of K2 Management, a leading renewable energy engineering and project management consultancy, which believes that unless the inexorable push to lower the cost of renewable energy is reigned back, the ambitious targets for wind power set by European governments will not be met.
K2 Management believes that by consolidating product portfolios and focussing research and development away from simply increasing WTG capacity, beleaguered turbine manufacturers may begin to stem the large losses experienced by the firms as they bear the brunt of significant inflation in commodity prices and raw materials, and the impediments in development timelines that prevent smooth and consistent order pipelines.
Such losses have been acutely demonstrated by both Siemens Gamesa Renewable Energy, which reported losses of more than €600m in the first half of its fiscal year and Vestas, which recorded an €894 million operating loss in the first quarter of 2022.
"It is clear that there is a fundamental economic imbalance when – in one of the world's fastest growing industries, which has huge growth targets this decade – its key manufacturer stakeholders are making such enormous losses," said Will Sheard, Director of Analysis and Due Diligence, K2 Management.
"This is without doubt a multi-faceted challenge, exacerbated by the current macro-economic situation. But the wind industry – and the energy transition generally – may be best served by turbine manufacturers taking their foot off the accelerator when it comes to driving innovation, and simply working to deliver a small portfolio of core products, in great number, to help developers achieve these large capacity targets."
"Turbine OEMs have said themselves that a relentless, decade-long drive to reduce the LCOE of wind is becoming unsustainable. With LCOE for wind now at a highly competitive point, there is an opportunity for turbine OEMs to scale back in their ambitions for new, ever more efficient equipment, and standardise offshore at machines in the order of 15-16MW."
More widely, the continuing push for larger turbines may also be contributing to disruption to more ordered methods of turbine procurement from developers, as many grapple with whether to "gamble", and build out projects with turbines currently available, or wait to see if turbine OEMs release larger more efficient machines in future.
"Governments cannot legislate to force our industry to focus on project delivery - and indeed, many of their policies have set us on this current path – so it's up to us as an industry to collectively agree on the type of machines that will be available for the development window out to 2030. It sounds drastic, but the longevity of our key manufacturing partners may depend on such measures."