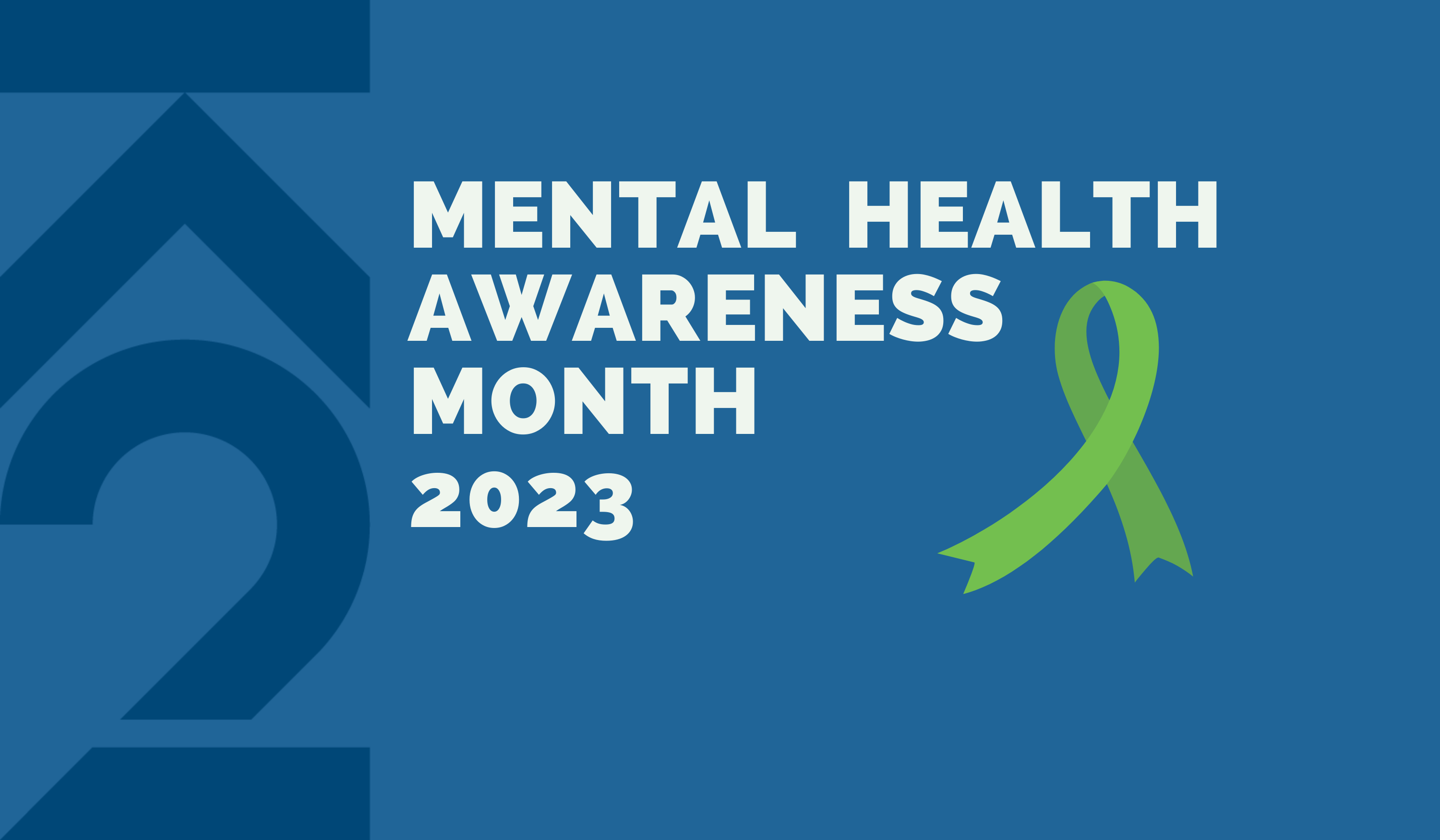 Supporting Positive Mental Wellness for Mental Health Awareness Month
Mental and emotional health is an important topic for us all, so Mental Health Awareness Month is significant for this very reason. It is important that we take the time to reflect and challenge our views on mental health, recognise how we can support others, and come together to discuss how further positive change can be made to ensure good mental health for all.
Taking place during the month of May, Mental Health Awareness month aims to increase both empathy and understanding for a range of issues pertaining to mental health. Specifically, this year is shining a particular light on anxiety. The month is also an important marker for organisations - just like K2 Management - to unite colleagues on the topic. As recent campaigning over the last few years has made clear, mental health is equal to physical health, and raising awareness in both personal and professional settings is important to reduce stigma and help others seek the help they may need.

Rob McGill, Health, Safety and Wellbeing Manager at K2 Management reflects on the importance of mental health awareness and action within the workplace. He comments, "1 in 4 people experience a mental health issue each year so it's safe to say that a good percentage of a workforce is likely suffering at some point throughout the year. Early identification of poor mental health is vital to minimise the impact and improve recovery. By talking about mental health, we are able - to some degree - normalise the language around the subject, and tackle the stigma associated with it."

Not only is Mental Health Awareness Month an important symbol of breaking down barriers and promoting wider social change, but it is an opportunity to promote better wellbeing. For example, we at K2 Management use this time as a chance to emphasise self-care among colleagues and further encourage our culture of respect, openness and acceptance. To mark this year's initiative, we are encouraging all colleagues to wear green on Thursday 18th May and to sit down with fellow colleagues for an afternoon coffee dedicated to reflecting on various mental health topics. Our team is encouraged to reflect on topics that they feel most comfortable with, ranging from bettering mental health, how best to support peers and colleagues, and how to identify individuals in need.
"This year I have encouraged some K2M staff to join me hiking Ben Nevis in Scotland, where I will take a backpack of stones up to the summit - the idea being that the stones represent anxiety, the theme chosen for Mental Health Awareness week," adds Rob, reflecting on his own activities to mark Mental Health Awareness Week in the UK. "At the top I will drop the stones off (which I am sure will be a relief!), but the ultimate message is that carrying anxiety is hard. It can make you feel like giving up but over time and with the correct support you can empty the load and feel better."
Mental Health Awareness month is also a chance for us all to reflect on how we can best help one another to facilitate conversations about mental health. Much of this is engrained in cultural behaviour at work and at home, but there is always more that organisations can do to help encourage these conversations. We're proud to have trained and supported over 20 mental health first aiders in our workplace, and promote the use of handy tools such as the Howdy App that help these conversations to happen.
Rob considers Mental Health Awareness Month an important moment in the year, adding, "The easiest thing we can do is talk about mental health and that's great, however the harder parts are looking inwards at ourselves. This includes challenging processes, identifying where in the business you create stress, and then look to how you can at the very least minimise it and provide effective support mechanisms."
We encourage all to get involved with this year's Mental Health Awareness Month, either in the workplace or in a personal capacity.