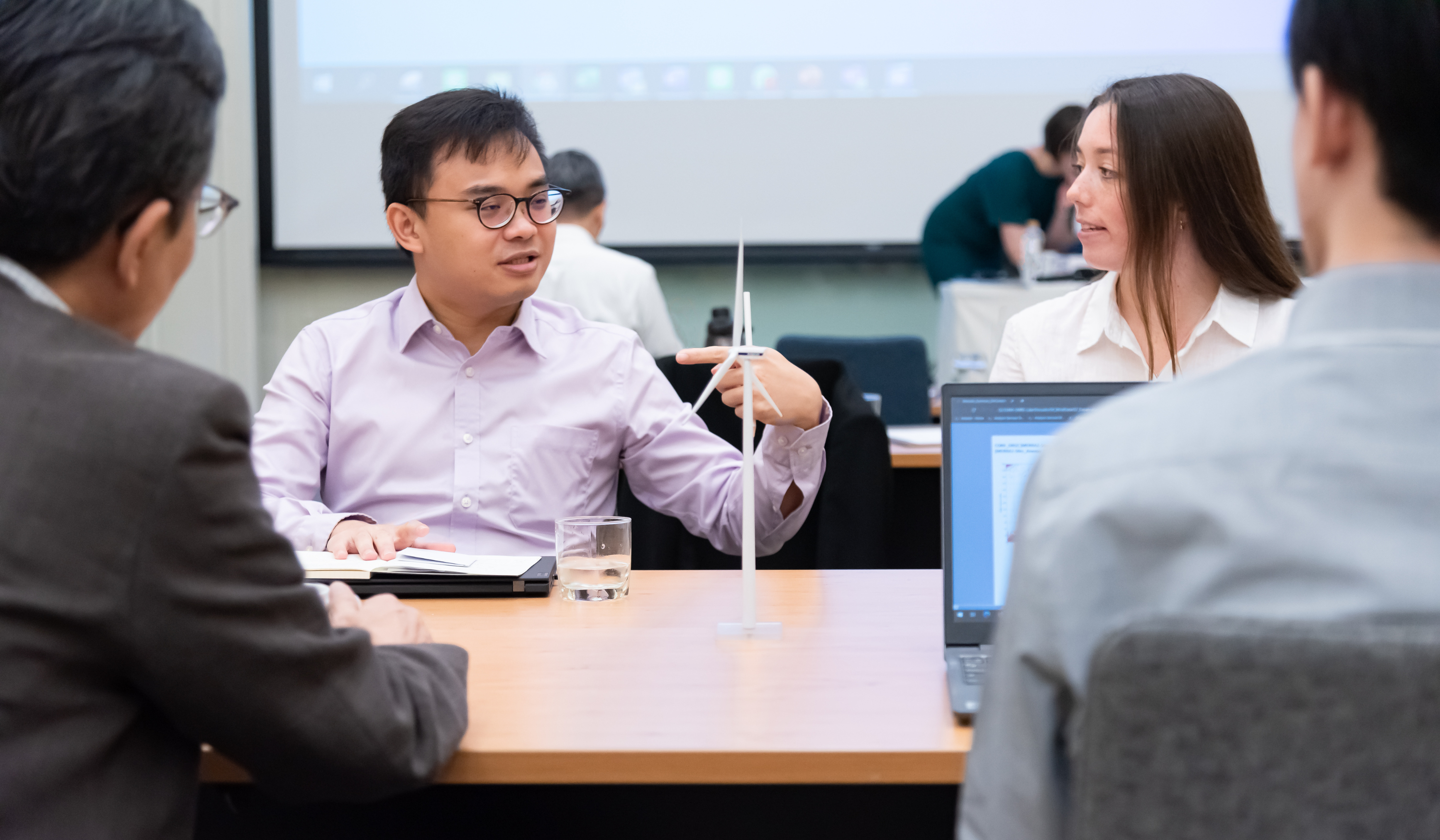 Utilising transferable skills for the renewables sector
In the race to net zero, the renewables sector has come under the spotlight. As an exciting and innovative industry that is undergoing monumental change at speed, it promises exciting career opportunities for those wanting to pursue them. It has been predicted that between now and 2030, the global renewables industry will need an additional 1.1 million blue-collar workers to develop and construct wind and solar plants and another 1.7 million workers to operate and maintain them.
Given the diversity of roles in a relatively new and evolving industry, there is an ongoing need to equip those in prime positions with the skills and knowledge they need. But what is most interesting is that the renewables sector - for the most part - is evolving via an untrodden path. Renewable energy is not in its infancy, but the sector is certainly in far earlier days than its oil and gas counterparts. This in itself generates challenges when trying to find those qualified with specific 'renewables' skills for the jobs on hand.
What's appearing is a growing renewables skills gap, and there is a need to fill roles with specific skills that are as only as old as the sector itself. Think about the requirement for specialist offshore engineers and technicians - all of these people would ideally have historic renewables experience. Yet in reality, finding someone with a long career history in the renewables space alone is near impossible - in most cases, such history doesn't exist decades back.
As McKinsey reports, until 2030, renewable energy projects will require a total of 1.3 million additional wind and solar project developers, project managers, finance experts, legal staff, and many other roles to install, operate, and maintain the projected rate of growth and energy capacities. This means that now is the perfect opportunity for the skills gap to be plugged with existing transferable skills from other sectors. But how does the renewables sector leverage this?
STEM Talent in the Renewables Industry
STEM subjects are seen as the guiding foundation for those looking to enter the renewables industry. They hold the lock and key for the technical understanding needed to develop specialized knowledge of tools, software and mathematical concepts through a renewables lens. STEM subjects, in short, offer the basics needed to begin exploring different career pathways in the space. Put simply, applying these STEM skills to the renewables industry is something that can be taught.
Utilising transferable skills has been successful so far. This is demonstrated by those already working in the renewables sector who have incredibly diverse STEM and other related backgrounds. If we were to take stock of existing colleagues, the majority do not have conventional renewables backgrounds - rather, they hold extensive experience as engineers, consultants, AI experts and more, all from a range of industries.
Given the vast quantities of staff needed, encouraging those in the broader STEM sectors to bring their transferable technical skills to the renewables space may be the only option to plug the talent gap fast enough. The US Offshore Wind Energy Workforce Assessment has predicted that from 2024 to 2030, the offshore wind energy industry will need an annual average of between 15,000 and 58,000 full-time workers. That's a considerable number of employees, particularly when the existing renewables talent pool is limited.
The variety of work on offer in the renewables sector means that the majority of those with some sort of STEM skillset and background will find a rewarding career here. With the fundamental knowledge in place, these colleagues can learn the technologies and skills required as the need for them develops - it's a simultaneous process. Likewise, it's an incredibly unique opportunity to be in a position where staff can evolve as the roles themselves evolve.
Retaining STEM Talent
Of course the secondary issue here is the need for the renewables sector to retain this STEM talent. Despite the industry offering a fast-paced working environment and exciting career pathways that are constantly evolving, the same talent retention principles still apply. Companies must do what they can to place STEM talent in roles relevant to their related industry experience, whether it be in project planning, engineering, operations, maintenance, manufacturing, or other.
As a relatively young and innovative sector, the renewables industry must welcome STEM talent with open arms and offer unique opportunities to access specialist training for all areas relating to renewable energy. Enabling people to experiment with roles and their interests is key to maintaining an open, transparent industry where all are using their skills to work towards one common goal - carbon neutrality.
At K2 Management, we are keen to hear from candidates from a diverse range of industry backgrounds - including those without any experience in the renewables industry. For more information about open vacancies, please visit our careers webpage.