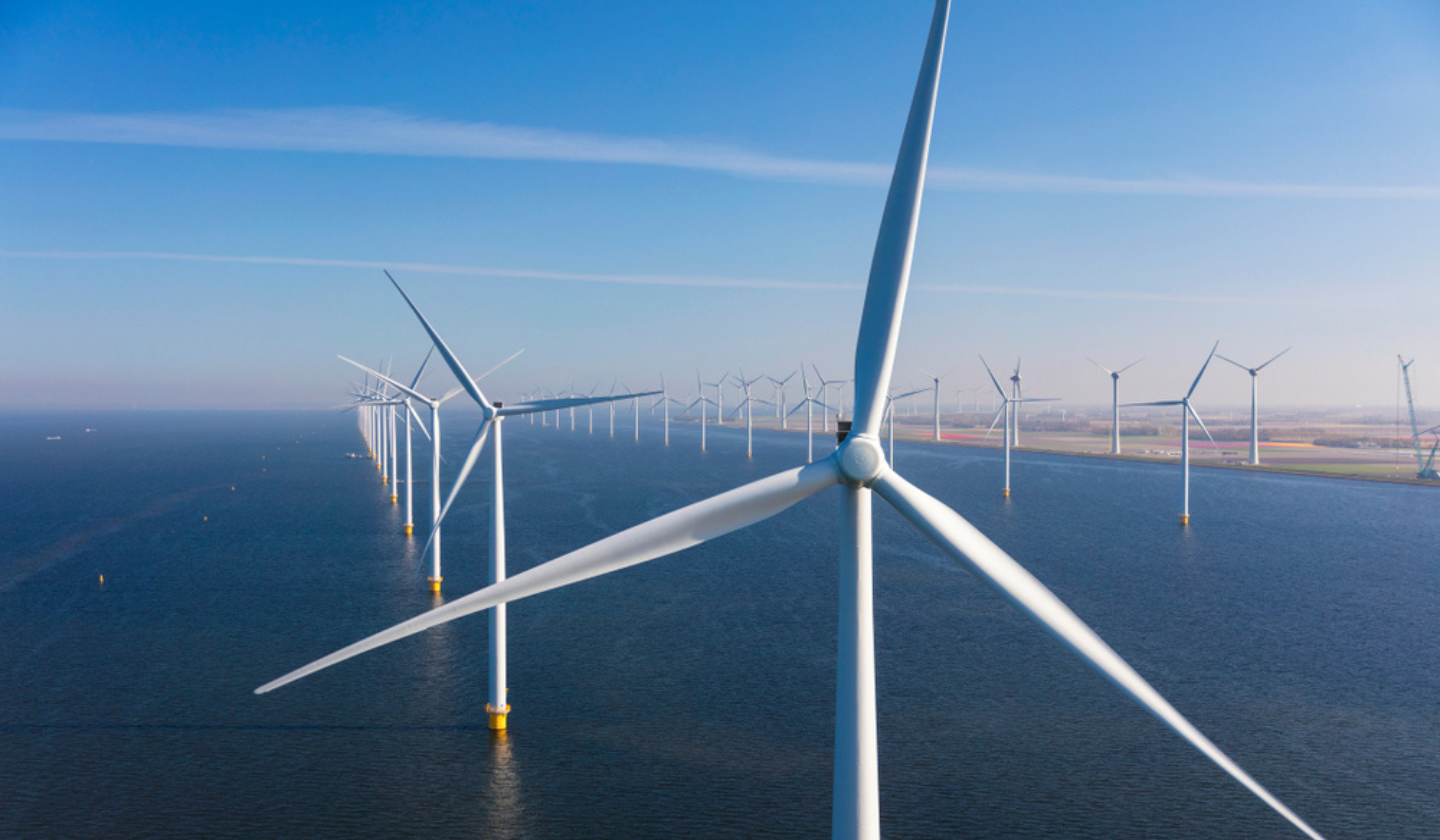 Laying the foundations for offshore wind success through FEED
K2 Management recently completed a front-end engineering design (FEED) exercise covering monopiles and jackets for a key project in South Korea. We encountered relatively challenging soil conditions, yet we were able to overcome them thanks to the work we'd done to strengthen our offshore foundation design process.
The aim of FEED is usually to assess the suitability of foundations for a selection of turbine designs at key locations, and then come up with a design framework that can be taken into the procurement process.
In this project, a wide range of load combinations was considered, following a fully-coupled design approach. In particular, SESAM Fatigue Manager and OpenFAST were used to conduct integrated (coupled) load analysis for each of the target design load cases, following the "super-element" methodology.
Testing models in real life
In our FEED, the site-specific cone penetration test (CPT) data that had been provided was used to implement a CPT-based formulation to develop the p-y curves for soil pressure and pile deflection. These non-linear curves define the spring stiffness and enable the verification of the monopile lateral capacity.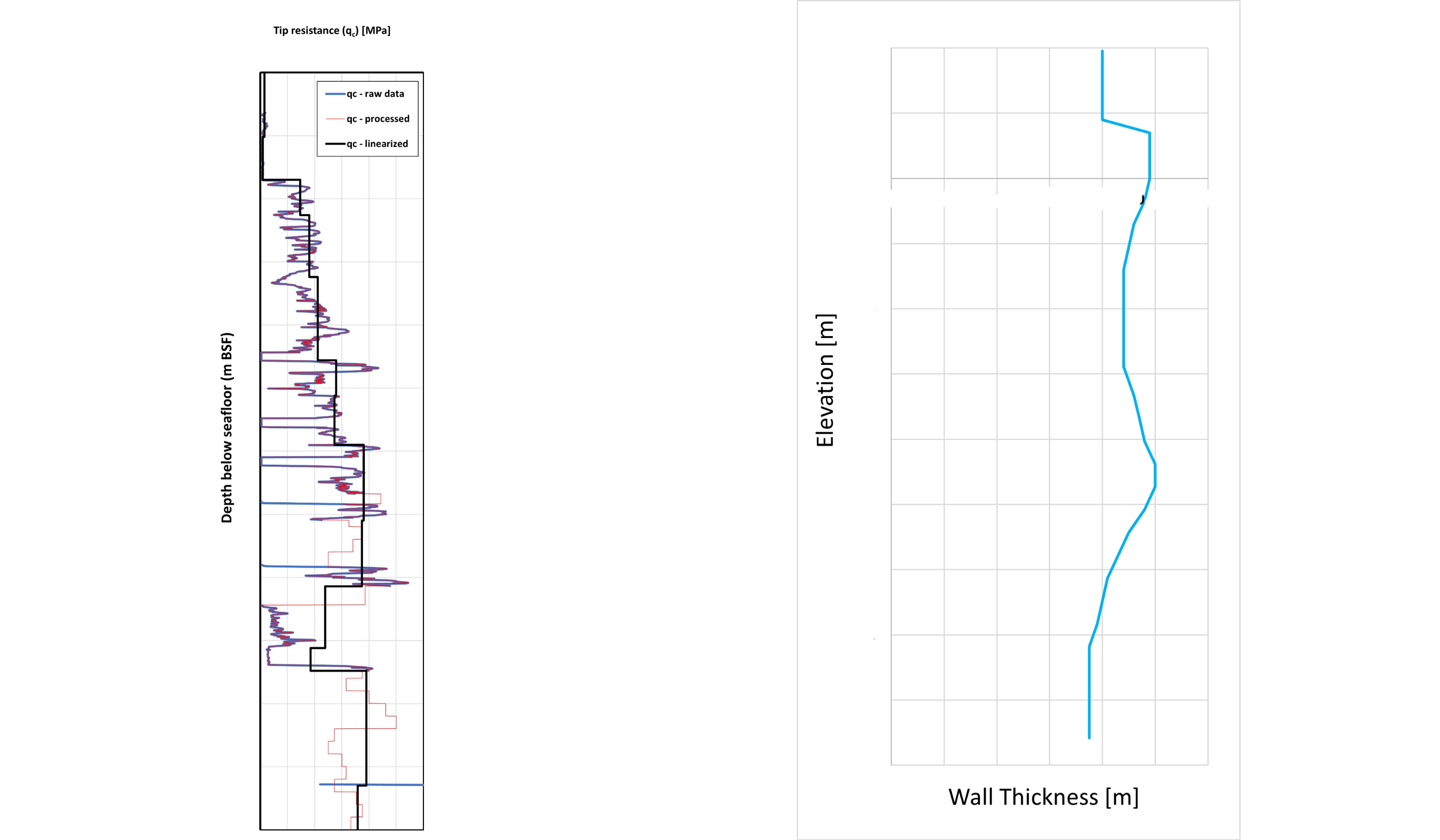 The CPT-based formulation is built on three-dimensional numerical modelling of monopile behaviour in cohesionless formations and is suitable for both small and large diameter monopiles. The formulation was verified against measurements obtained during lateral load tests of instrumented piles and was shown to provide good predictions of the response.
Coping with earthquakes
In addition, post-liquefied p-y curves were considered to reflect the reduction in capacity during earthquakes. We defined the post-liquefied p-y curves based on a preliminary study to assess the liquefaction potential in the design locations and determined the depth of liquefaction in each borehole location.
K2 Management's exercise led to the provision of suitable foundation designs for the scenarios considered, with our accompanying report and drawings describing our findings.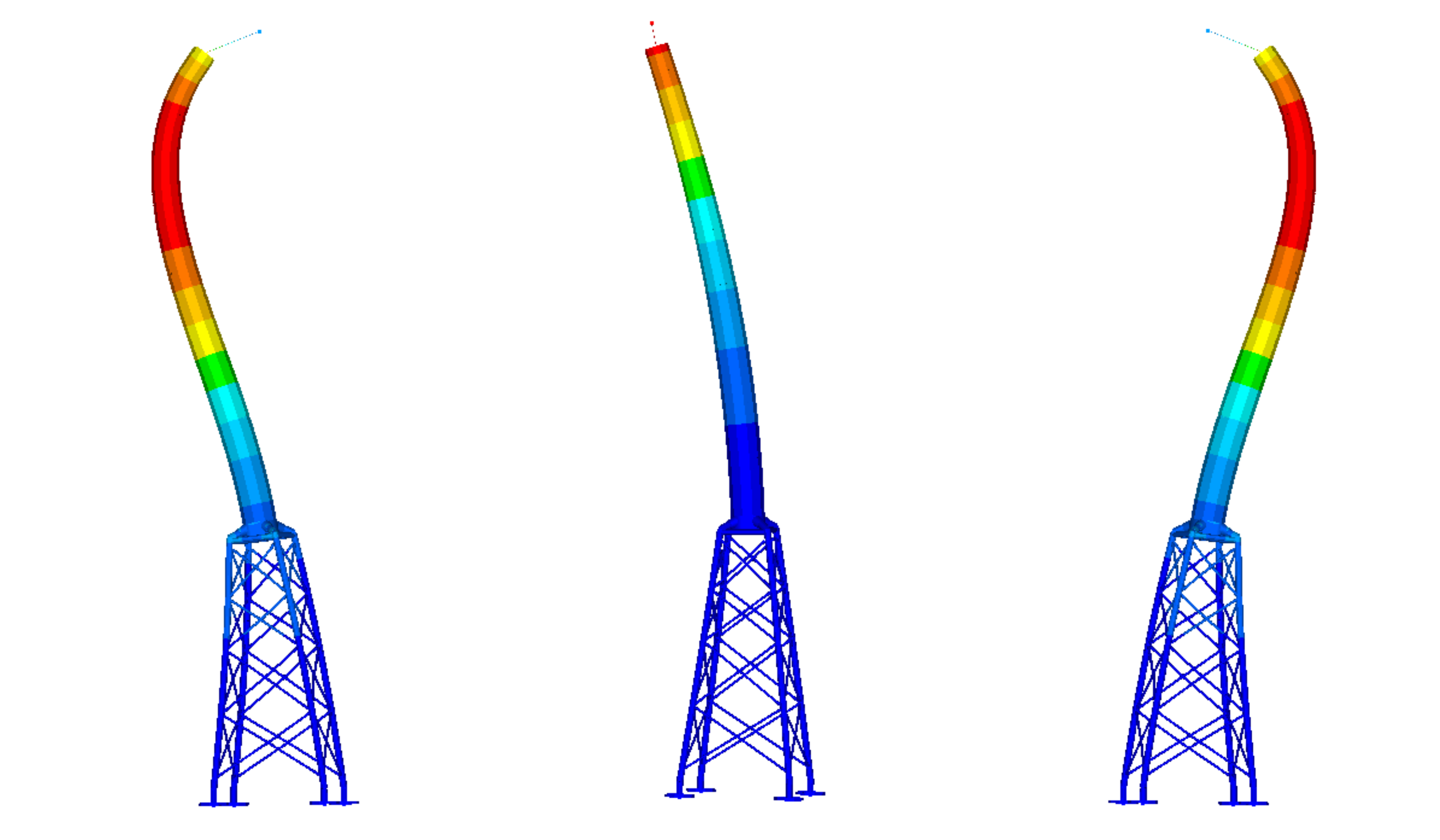 Don't miss out:
If you need FEED for your foundations then reach out