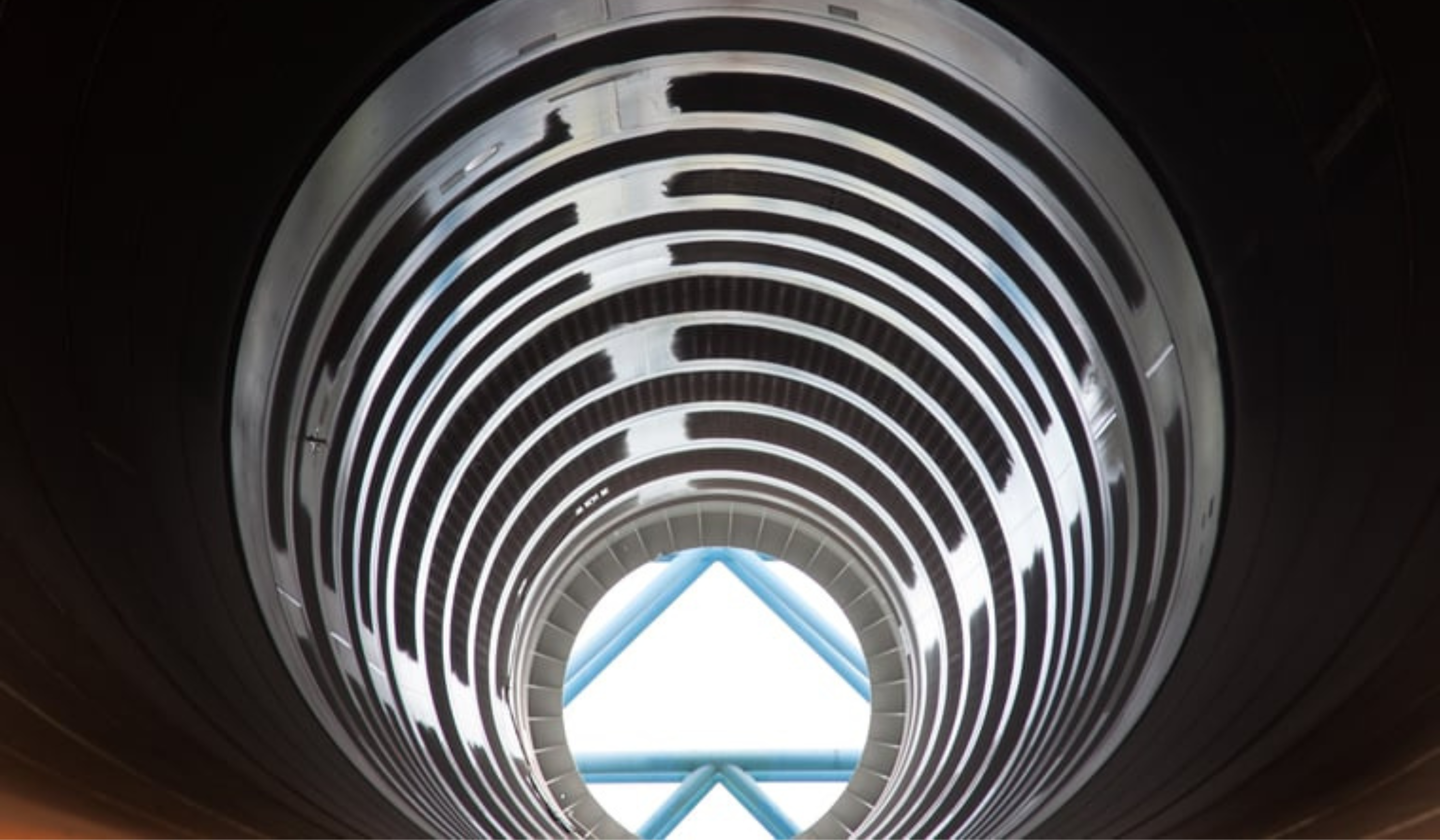 Importance of Supply Chain Engagement in the Foundation Design Process
Wind turbine generator (WTG) foundation design involves a seemingly endless list of interfaces. Designers, certifiers, fabricators, transport and installation (T&I) contractors, cable suppliers – all of whom will have an influence on the final design in one way or another. As a result, offshore wind developers must ensure that all of these interfaces are managed appropriately throughout the design process.
The intersection between the project, foundation designer, WTG supplier and certification body is clearly a crucial one and - rightly - gets a lot of focus throughout the detailed foundation design phase.
However, in our experience, it is a project's relationship with the wider supply chain that is often the most under-appreciated, especially during the earlier stages of development. Developers can save significant amounts of time and cost by engaging with the supply chain at the beginning of a project.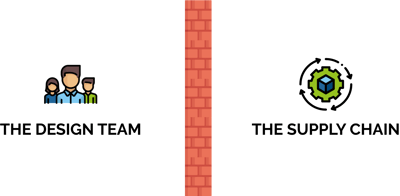 It is a common approach in the wind industry to select a foundation concept, generate an initial design (e.g. via a Front End Engineering Design, FEED, study), and then launch initial tenders for the fabrication and T&I contracts. There are good reasons for this. For example, the bidding contractors need to have an idea of the foundation sizes before quoting. However, there is also a drawback to this flow - designers will naturally tend to prioritise the primary steel design when making key decisions. Therefore, there is limited opportunity to consider further the supply chain requirements before finalising the foundation concept, and this can be considered a significant project risk.
Only a few years ago this was less of a concern for offshore wind farm developers. It was generally safe to assume that contractors would be available to support a project as and when required. However, for many projects this is no longer the case. Many projects increasingly struggle to attract the right suppliers in today's crowded offshore wind market, either because of unavailability or an absence of "matching" of capabilities. But with early market engagement, this can be solved. Optimising a foundation design to match supply chain availability can also lead to delivering a project earlier and at a lower cost.
Below are two example areas where supply chain capabilities can significantly influence the design of a foundation concept:
Feasibility of XXL MPs and/or TP-less Designs
Instead of the traditional monopile (MP) with Transition Piece (TP), the use of "TP-less" foundations is increasing in market share. This concept offers notable advantages - in particular, the opportunity to remove the MP-TP bolted flange, remove the TP skirt and optimise the installation sequence.
However, when combined with the continual drive to deploy monopiles in deeper water and with larger WTG sizes, the TP-less concept can make the MP very large. Interestingly, the market has seen several proposed Projects with MP weights over 2000MT and lengths of over 100m.
Remarkably, vessels capable of installing these huge structures do exist. However, they are limited in number and highly sought-after. It is by no means guaranteed that a suitable vessel will be available at the time it is required on a project.
When compared to the cost of delaying the foundation installation and all of the knock-on impacts (e.g. a delayed start of production), the savings offered by a TP-less concept can often seem quite small. Likewise, changing the foundation concept during the detailed design phase is not preferred and can lead to significant delays.
This is where early engagement with the supply chain can really add value. If a project can determine at an early stage (e.g. during FEED) which vessels are likely to be available and when, this knowledge can be used to influence the foundation concept selection, de-risk the detailed design and ultimately deliver the project on-schedule.
Local Content
Several major offshore wind markets now demand strong local content commitments as part of any auction bid. Even when not mandatory, local fabrication is often desirable in order to reduce transportation costs. Meeting this requirement can have significant implications for the concept selection process.
In more developed markets this may not be a concern as capabilities already exist. However, when new or less-experienced suppliers are required, this has to be considered carefully. What are their (realistic) capabilities? Are they bankable? How much lead time do they require?
These questions can have a real impact on the foundation concept selection process. For example, fabricating XXL MPs may be viable in some markets but not in others, in which case jackets may be required. A thorough assessment of this decision at concept or FEED level must ensure the design requirements are matched to the supply chain capabilities.
Allowing for realistic lead times from the start of the project will also ensure that the detailed design schedule can be developed accordingly, thereby avoiding having to issue interim deliverables or having to risk making firm orders before receiving approval from the certification body.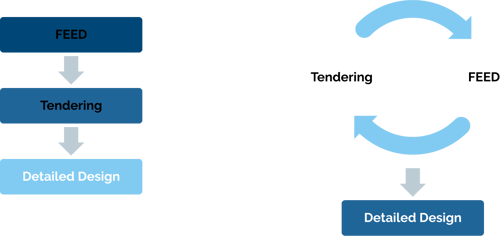 How K2 Management Can Help
At K2 Management, we offer a unique combination of both design and procurement expertise to help developers better consider these crucial intersections. This expertise is combined with our comprehensive market intelligence, gained from engagements as both ​Owner's Engineer and Lender's Technical Advisor on hundreds​​ of projects worldwide.
At the early stages of development, this provides up-to-date insights from the supply chain to help guide concept design and project planning exercises. We can also use our in-house Levelised Cost Of Energy (LCOE) tool to provide high-level cost information and compare different options - even when the finer details are still to be determined.
We ensure the supply chain is fully considered from the start of the process. As we progress with more detailed FEED and Basic Design studies, we can also run design studies in parallel with the initial tender or supply chain engagement process to ensure alignment.
Finally, during detailed design, our combined design management and procurement support capabilities offer the opportunity for complete management of the foundations package and the associated interfaces all "under one roof".
We offer flexible solutions to suit each developer, whether they want to be "hands off" or an active part of the package management ​​team.
For more information, get in touch: