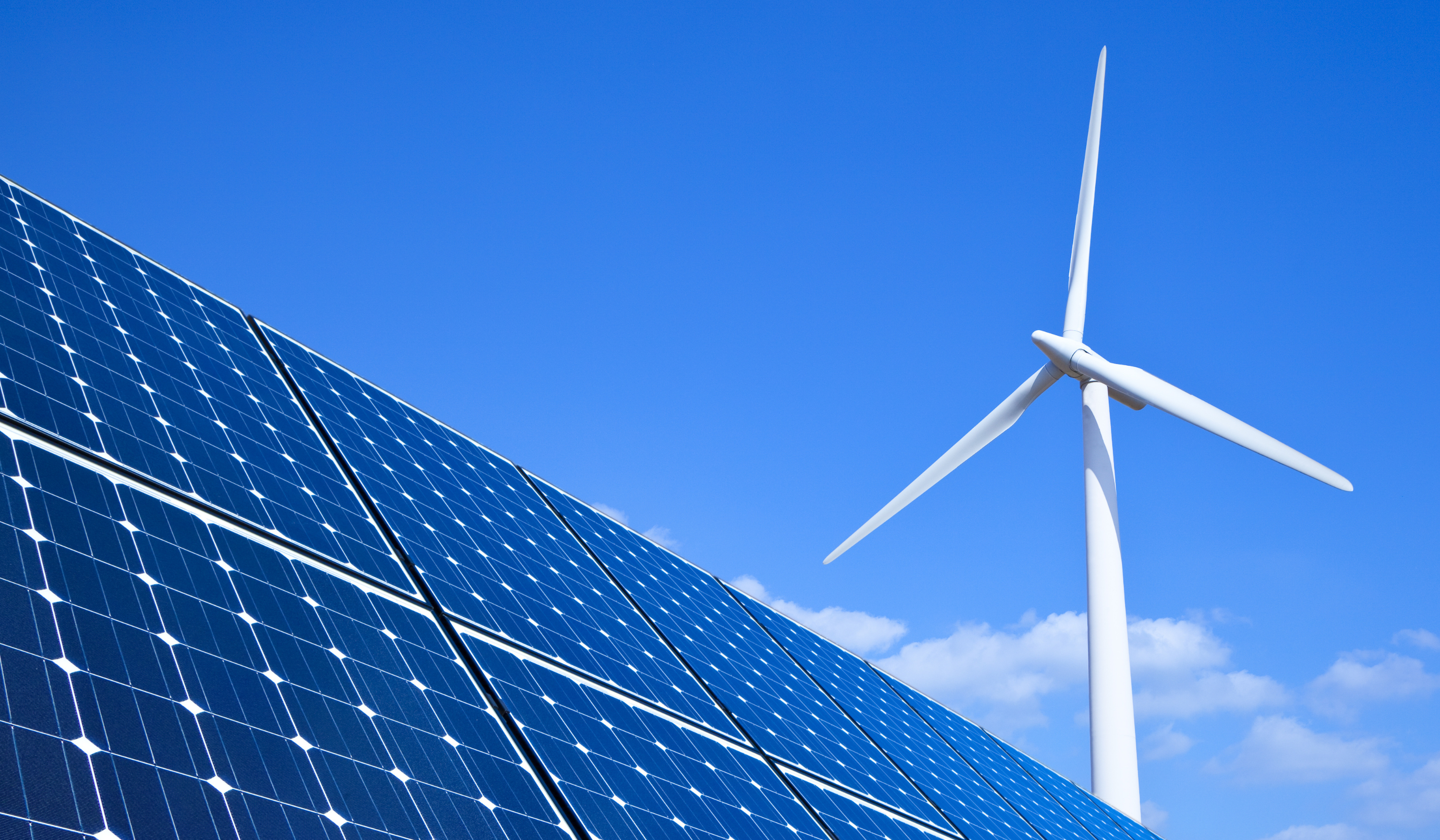 Unlocking the Potential of Hybrid Renewable Projects in Europe
Renewable energy sources play a pivotal role in the pursuit of a greener future. The European Commission's REPowerEU plan has set ambitious targets for increasing renewable energy capacity across the continent, and naturally, expectations are high.

As we have seen, the renewables sector is experiencing unprecedented growth and innovation across Europe. In the Baltics, the markets of Estonia, Latvia and Lithuania are incredibly strong. Similarly, the appetite for such projects is growing considerably in Scandinavia. Established markets - such as those of Denmark, Germany and the UK - continue to perform well, however, the heightened interest in Southern Europe as an area of great potential is now coming forth.
On the offshore side, Spain, Portugal, Greece, Italy, Estonia, and Latvia have set official targets for offshore wind energy production by 2030, offering significant capacities for potential investors.
Currently, there are only a few hybrid wind and solar projects in Europe. However, we believe that by reevaluating site design, grid management, construction practices, and investment strategies, these projects can overcome the obstacles currently hindering their development. One key challenge currently faced by decision makers in the European market is the lack of clear understanding of local grid management. Other issues also include navigating the restrictions that apply to the proximity of solar panels to wind turbines, for example. In this sense, project owners are needing to carefully calculate the compatibility of existing resources with hybrid capacity planning to ensure a viable return on investment when integrating additional clean power generation.
Despite these challenges, hybrid systems are poised to become increasingly cost-competitive in the coming years. These systems offer the opportunity to enhance power system efficiency and achieve a greater balance of resources in the energy supply. To encourage early-stage investment in hybrid projects, smaller-scale sites in the Southern Europe region may present easier commercial prospects for investors, reducing grid connection risks and utilising readily available equipment from the overstock market. However, Northern Europe is certainly playing catch up, with the likes of Estonia and Latvia in particular being places of interest to developers.
There is now a real drive to maximise every locally sourced megawatt of clean energy amid Europe's energy crisis. Hybrid projects not only increase renewable energy capacity but also help stabilise the entire European renewable energy supply chain. By addressing existing bottlenecks, delivery challenges, and resource intermittency, hybrid projects can provide more predictable revenues for wind investors while balancing renewable energy resources in specific locations.
Europe is now in direct competition with the UK and Ireland in offshore development and, if the new heightened interest we are seeing materialises into projects, the region looks to advance its position as the global leader in renewables. While the Asian-Pacific region boasts extensive offshore experience, it faces a shortage of local expertise and ongoing regulatory changes. Also, uncertainties and changes in the regulatory frame have provoked the first European companies pulling out of markets such as Taiwan. On the other hand, the USA's installed offshore capacity is relatively immature, with local oil and gas communities opposing its expansion. Its supply chain issues further impede the nation's goal of reaching 30GW offshore capacity by 2030. Consequently, this creates an advantageous position for Europe to lead the offshore development race, particularly when it comes to hybrid energy.
Recognising the significant opportunity presented by hybridised renewables, we at K2 Management are proud to offer hybrid services that provide technical due diligence, energy yield analysis, owner's engineers services and lender's advisory services for wind, solar and BESS projects. This offer aims to address the challenges faced by hybrid wind and solar projects while optimising clean energy supplies and providing new revenue streams for investors.
K2 Management welcomes opportunities to support prospective hybrid energy project owners by offering expertise throughout the entire cycle.
As Europe embraces hybrid renewable projects and expands its offshore and onshore wind capacity, the region continues to demonstrate its commitment to a sustainable and resilient energy future. The investments made today will not only drive economic growth but also pave the way for a cleaner and greener tomorrow.
Written by Cristina Fernández, Sales Director for Continental Europe at K2 Management. For more information, please reach out: