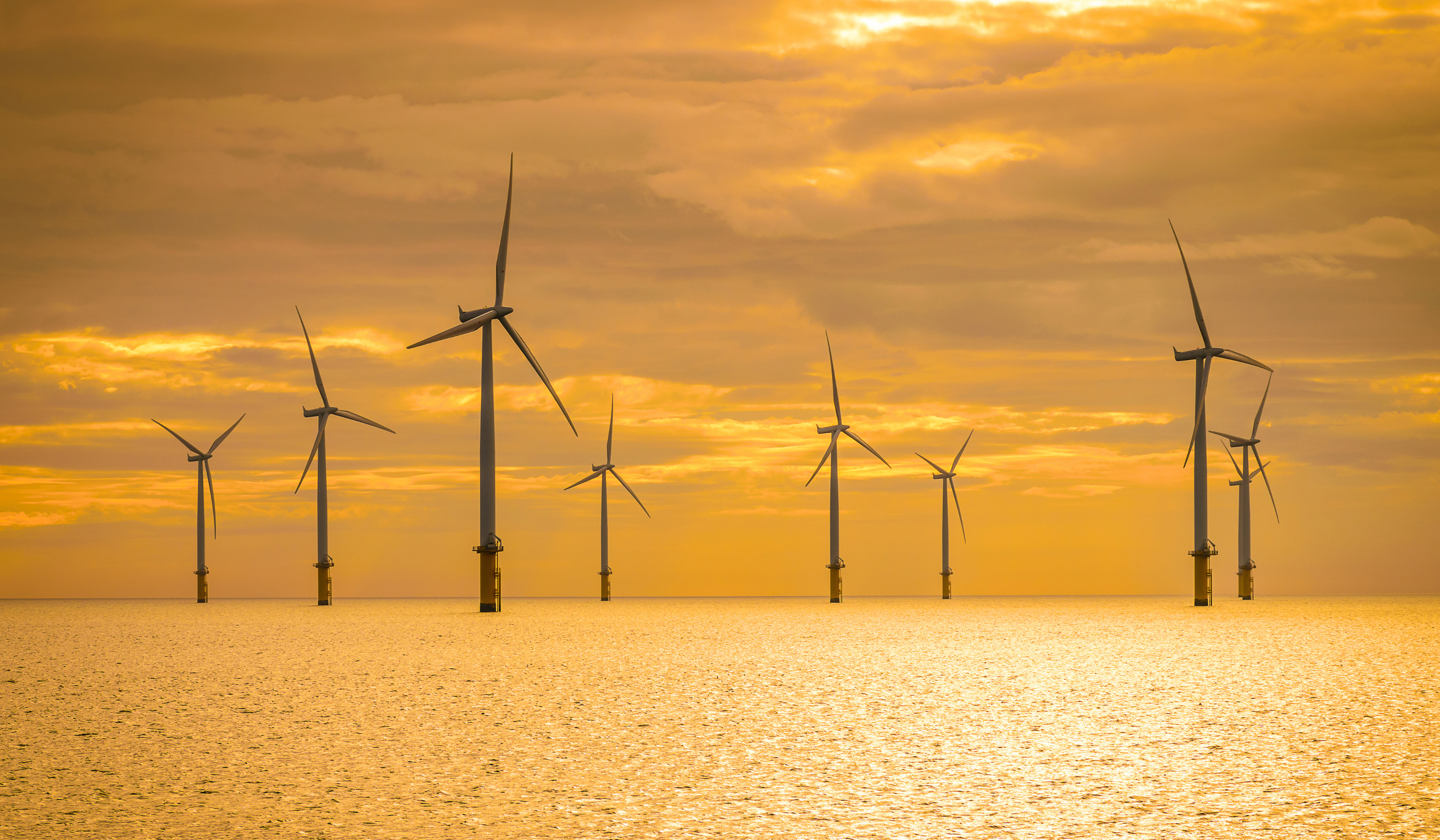 Levelling up wind industry economics could protect supply chain
Renewable energy demand is increasing, most recently driven by a determination to reduce reliance on Russian oil and gas with a longer-term goal to achieve hugely ambitious net-zero targets set by governments all over the world.
Ambitious pledges are being announced frequently – most recently the combined promise from Germany, Belgium, the Netherlands, and Denmark to build at least 150 gigawatts of offshore wind by 2050, adding to the European Union's overall target of 300MW of renewable energy.
But as exciting as it is to anticipate hundreds of gigawatts of renewable energy connected across Europe, the market is incredibly competitive. And this is causing ripples that could soon turn into overwhelming waves.
Bids are being made at lease auctions and prices are being agreed on contracts for difference that force projects to be delivered at lower and lower costs, even in the face of record-high wholesale electricity prices.
An unsustainable supply chain situation
Simply, the relatively small wind supply chain is struggling to keep up.
For now, it might remain in the best interests of the entire industry for equipment manufacturers to work with developers – as they have been – to ensure projects can be delivered against the business plans that they have agreed – but that needs to change at some point. Recent financial reports show this and the current situation for equipment manufacturers is unsustainable.
The success of the small wind supply chain depends on the profitability of all those that operate within it. But with many suppliers losing substantial amounts of money every quarter, it seems that the supply chain's health is declining.
These manufacturers need the ability to scale up if the industry is going to work with governments to meet the significant targets for renewable energy capacity that are being set. How can it grow in line with the industry if it is being squeezed and squeezed at every turn?
How can the industry turn this around?
It's time to take a step back to assess the bigger picture. By focusing on profitability, consolidating product offerings, scaling back investment in bigger turbines, and encouraging greater standardisation in the supply chain, equipment manufacturers might begin to feel the benefits.
They may find the current macro-economic challenges they're facing become more manageable, that they're able to deliver on more projects, offer more certainty to developers and generate greater profit; money they can then invest down the line to eventually speed up the energy transition.
Ultimately, we need our supply chain to consider the steps it needs to take to ensure the longevity of a wind industry chasing enormous capacity targets.
Next:
A united industry goal of zero-emissions calls for a united effort to achieve it. Read more about it.