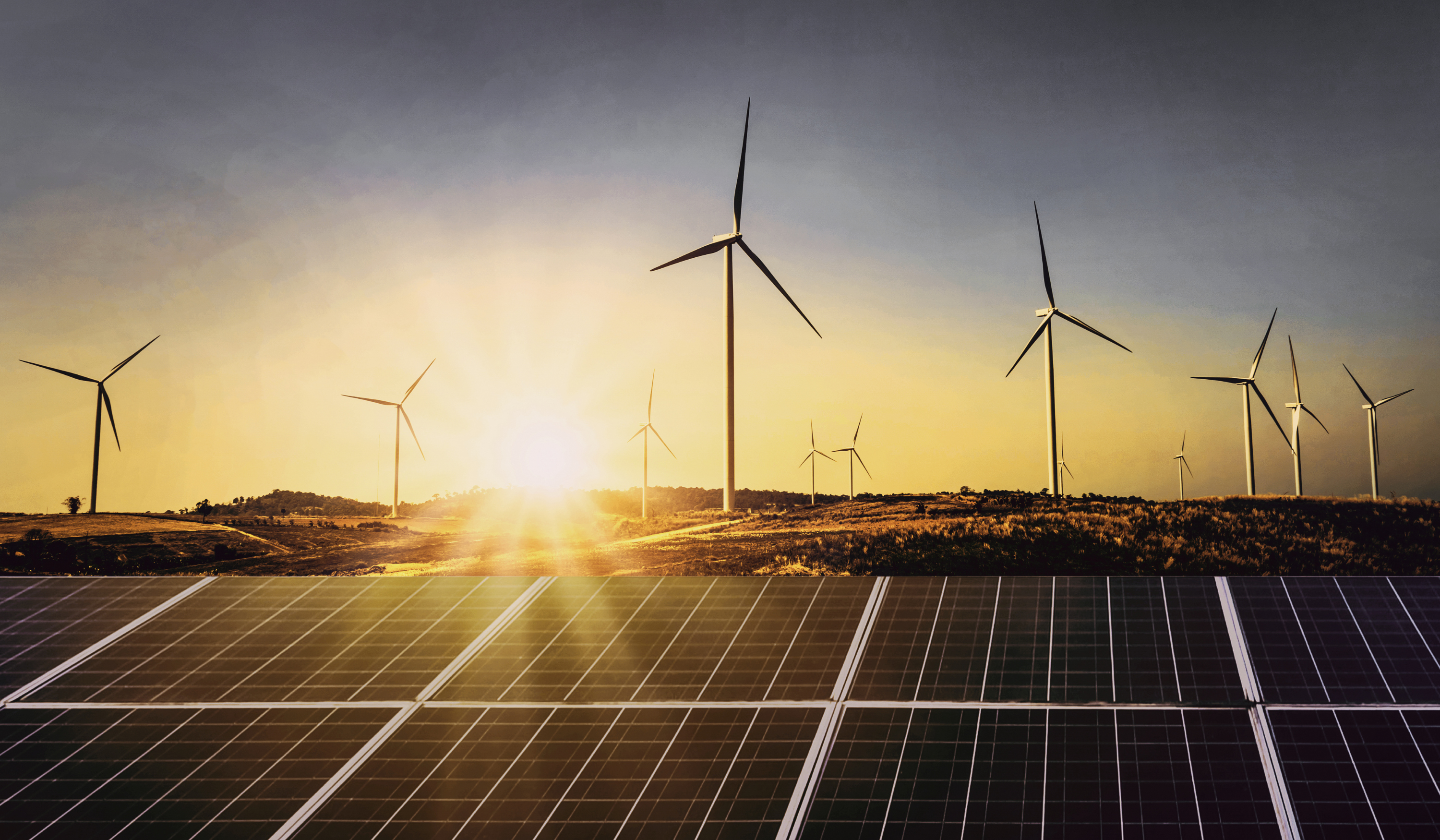 Making hybrid renewables fit into Europe's clean energy ecosystem
Europe is facing an energy crisis. To anyone who has so much as glanced at the news in the past year, that much is clear. We know that we need to secure energy independence to remain steadfast on various volatile fronts — geopolitical, technological, and financial — all while sticking to ambitious carbon targets for the good of the climate, like the European Commission's REPowerEU goal of 40% renewables reliance by 2030. To that end, many countries are looking to maximize every possible megawatt of locally sourced clean energy.

Focusing on solar and wind in isolation is producing promising results. Total European solar capacity skyrocketed from 167.5 GW to 208.9 GW over the course of 2022 alone (SolarPower Europe), with wind power maintaining a similar 15 GW of growth (IEEFA) compared to 2021. But there's a hole in the European market which is yet to be filled: hybrid projects. Hybridization solves a lot of problems. The inherently diversified nature of mixed asset projects gives them the potential to de-risk supply chain constraints; optimize clean energy supplies by accounting for intermittency; and provide new revenue streams for renewable investors.
But they haven't caught on in the way many would like. Problems like a lack of clear construction regulation and poorly understood grid management persist, and have harmed the feasibility and profitability of hybridization. However, once these obstacles are tackled, hybrid projects are sure to become an open goal for increasing renewable energy capacity and stabilizing the European renewable energy supply chain. So, where do we start, and why?
Why hybrid?
One of the key benefits of having both wind and solar assets working in tandem on the same site is that they can complement each other and compensate for each other's intermittency. On days when wind speeds are low or it's cloudy and solar irradiance is reduced, the opposite asset type can help to cover for the other's lack of generation. Combined with storage, the process becomes very streamlined. This makes energy generation more consistent and predictable, reducing the impact of low-production days.
Another advantage is that hybrid projects can help to avoid supply chain constraints, by having the infrastructure and planning flexibility for both wind turbines and solar panels on the same site. This means that if there is a shortage of solar components available, the project can still proceed with the installation of wind turbines, and vice versa. This helps to ensure that the project remains on track and reduces the risk of delays or cancellations due to external factors.
In addition, hybridization opens new revenue streams for renewable energy investors. By offering a more diverse energy mix, they provide new routes to profitability and help to mitigate the risks associated with investing in a single technology. For example, the revenue generated from wind can provide a stable income stream, while the revenue generated from solar can provide a more variable income stream. This can help to provide a more balanced and sustainable financial model for the project, ensuring its long-term viability.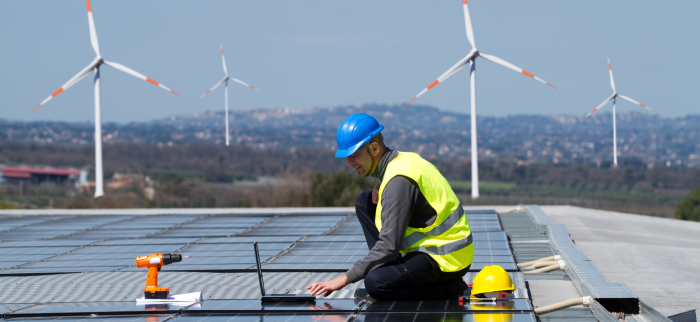 The challenges we face
Despite the benefits of hybridization, there are also some challenges that need to be addressed. One of the major impediments in Europe is a lack of clear understanding of the ways in which mixed asset portfolios connect to the grid. Grid integration can be complex and requires a strong understanding of grid management and interconnection processes. To promote wider development of hybrid projects, we need clear and consistent guidelines that will help ensure a seamless integration process.
Another challenge is the lack of established power purchase agreements (PPAs) which fit the variable nature of hybrid projects. Unlike wind and solar energy, which have well-established monetisation structures, the interplay of hybrid resources is not as well understood, meaning that most hybrid PPAs are "energy-only" and do not account for where the energy came from. Hybrid projects tend to carry a higher level of merchant risk, which is unappealing to many European investors. We need to better understand revenue streams for these projects, and to provide greater visibility and predictability for investors.
Finally, restrictions on the proximity of wind turbines to solar panels can also pose challenges. These restrictions are typically in place to prevent mutual shading between wind turbines and solar panels, and to maintain a safe environment for workers — however, guidelines for the placement are poorly understood, and this risks derailing projects with a lot of potential. To overcome this, clarity is needed to ensure that hybrid projects can be built and operated safely and efficiently.
Making hybridization viable
Despite these challenges, hybrid systems are expected to become increasingly cost-competitive in the coming years, particularly due to the opportunity for such systems to increase power system efficiency and ensure a greater balance of resources in the energy supply. There needs to be a shift in thinking around site design, grid management, construction management, and investment optimization. By taking a fresh approach, these projects can become more feasible and profitable.
To encourage early-stage investment in hybrid European projects, smaller scale sites may prove easier commercially. This is because they reduce grid connection risk and can utilize smaller batch equipment currently present on the overstock market. By diversifying the energy mix in specific locations, we can better balance renewable energy resources, address intermittency from existing project sites, and provide wind investors with more predictable revenues.
Proper construction management can help to minimize risks and reduce costs during the installation and operation of the hybrid system — you need experts who have experience in both wind and solar, and know how to combine the two effectively. Investment optimization is critical for the success of hybrid projects, and independent advisors can play a crucial role. By guiding investors and prospective project owners through the complexities of proximity restrictions and monetization structures, independent expertise can help to minimize risks and maximize returns.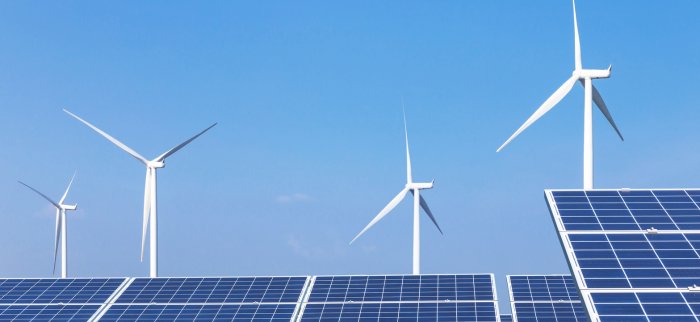 Conclusion
In conclusion, hybrid projects offer advantages over traditional single-technology projects. By combining wind and solar, they provide a more consistent and predictable energy generation, reduce the risk of supply chain constraints, and open up new revenue streams for renewable energy investors.
As Europe continues to move towards a sustainable energy future, hybridization will play a crucial role in ensuring the transition to a low-carbon economy. Top-of-the-line technical due diligence, energy yield analysis, and lenders advisory services for hybrid projects will help to overcome today's challenges — and give tomorrow's energy ecosystem a much-needed boost.
Written by Cristina Fernández, Sales Director for Continental Europe at K2 Management, as part of an opinion piece for InfraInv.
For more information, get in touch: