If the United States is to fully develop its offshore wind potential, the right port infrastructure — and plenty of it — must be built over the next two to four years.
As luck (and planning) would have it, a slate of Atlantic coastal states are already partnering with top offshore wind developers to do just that.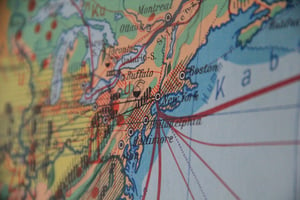 Massachusetts, Connecticut, Rhode Island, New York, New Jersey and Maryland are advancing ambitious port infrastructure ventures as they compete to become centers of economic activity for this burgeoning industry.
At the same time, developers are competing among themselves — and covering their own bases — in several key areas as they devise multi-harbor strategies that span geographical boundaries.
Developers eyeing completion dates in the early 2020s are investing millions to secure their preferred port facilities for staging, installation, fabrication, and operation and maintenance. At the same time, they are vying to make good on economic development promises made to the states, so secondary ports and harbors are in line for industry-supported makeovers to support the growth of jobs and the U.S. supply chain.