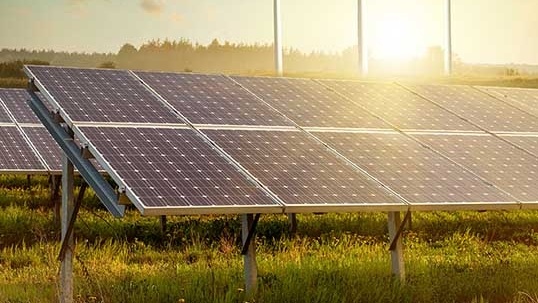 Renewables advance in South Africa's energy mix with new IRP
The sustained roll out of renewables has been confirmed in South Africa's Integrated Resource Plan (IRP), which was published yesterday by the Department of Energy.
The IRP identifies the country's energy needs until 2030, thereafter detailed technical analysis will be executed in order to identify the country's additional energy requirements post 2030, up until 2050. Additionally, the IRP defines the infrastructure development requirements in order to meet the region's evolving energy needs.
The revised IRP has allocated renewables to contribute 26% of the country's total energy mix by 2030, including PV (7,958 MW; 10 percent), wind (11,442 MW; 15%), and CSP (600 MW; 1%). Renewables is to contribute the largest percentage of additional capacity up until 2030, incorporating 5,670 MW of PV and 8,100 MW of wind, while additional new capacities from other energy sources include: 1,000 MW from coal, 2,500 MW from hydro, and 8,100 MW from gas.
While the IRP identifies a significant reduction in the amount of installed coal, (46% of total installed capacity), as a single energy source, it will still contribute more than 65% in energy volumes in South Africa's overall energy mix by 2030. Furthermore, no additional nuclear is to be commissioned in South Africa up until 2030.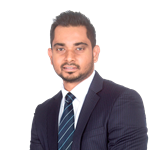 Commenting on the Integrated Resource plan, Hebren James, South Africa Country Director of K2 Management says: "The Integrated Resource Plan recognises the global energy transition and mass movement towards clean, affordable and efficient energy. Renewables are playing a vital role in helping countries meet maturing energy needs."
"It is imperative for South Africa to continue to leverage the immense resources available in the country and ensure renewables plays a key role in the country's energy mix, as it makes good business sense."
"We look forward to continuing to support local developers and communities enhance their design, performance and return on investment of their wind and solar projects, ensuring both private and community-based investors effectively influence the energy transition."
The public has 60 days to comment on the IRP.
Get in touch with Hebren James below to talk further about what this means for South Africa's energy future and how K2 Management can support the growth of wind and solar in the region.